Before I get to the recipe, let me play proud papa for a few minutes, and share with you an episode with Luke this weekend that illustrates his spirit and character. I mentioned last week that he had started walking. However, as recently as his birthday, last Thursday, we thought it was impressive if he strung together 20 steps at a time. This weekend, coming out of church Saturday evening, he demanded to be allowed out of my arms to walk. He proceeded to walk almost the entirety of the 3/4 miles home. Here is a short section of his journey; he was already 10 minutes in and starting to get tired:
You can see him refusing any support from me – he wanted to do it all himself – and grinning at his new skill.
It was inevitable that he would take a tumble at some point, and soon after we stopped recording he did. He tripped and landed on all fours, just as in the video; but then he tried to launch himself back to his feet by sheer strength of arms, and didn't quite make it all the way up. His head came back down first and he got a cut and bump on his forehead. I picked him up and he cried for 10 seconds or so; after 20 seconds he was smiling again: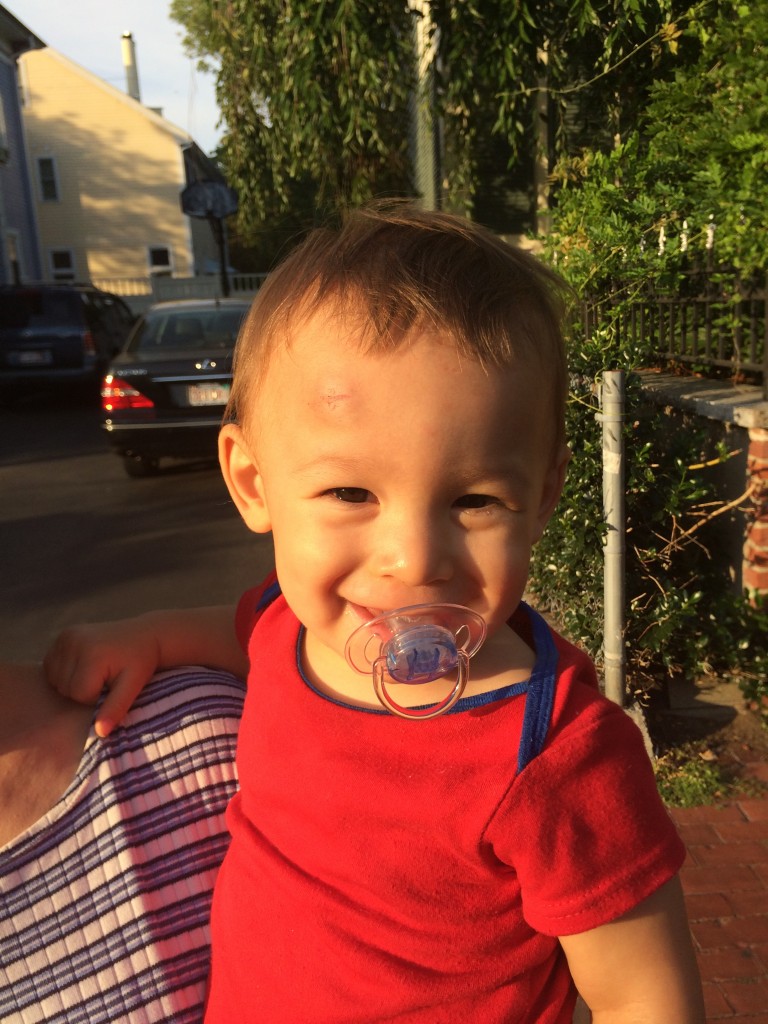 Just seconds after this photo was taken, he demanded to be let back down to the ground, and proceeded to walk the rest of the way home, grinning. When we reached home, he complained at being taken indoors. Nevertheless, he was tired. Forty minutes later, he was asleep, and slept 11 hours.
OK, back to food. When Luke was age 6 months or so, we introduced him to solid food through this recipe. It is essentially a PHD meal suitable for infants, puréed with a blender, and mixed into his milk. As is suitable for a baby, the "baby meal" has less protein and more carbs and fat than would an adult meal.
Luke soon came to love this "PHD milk" and started to refuse plain formula. Here he is enjoying his favorite meal: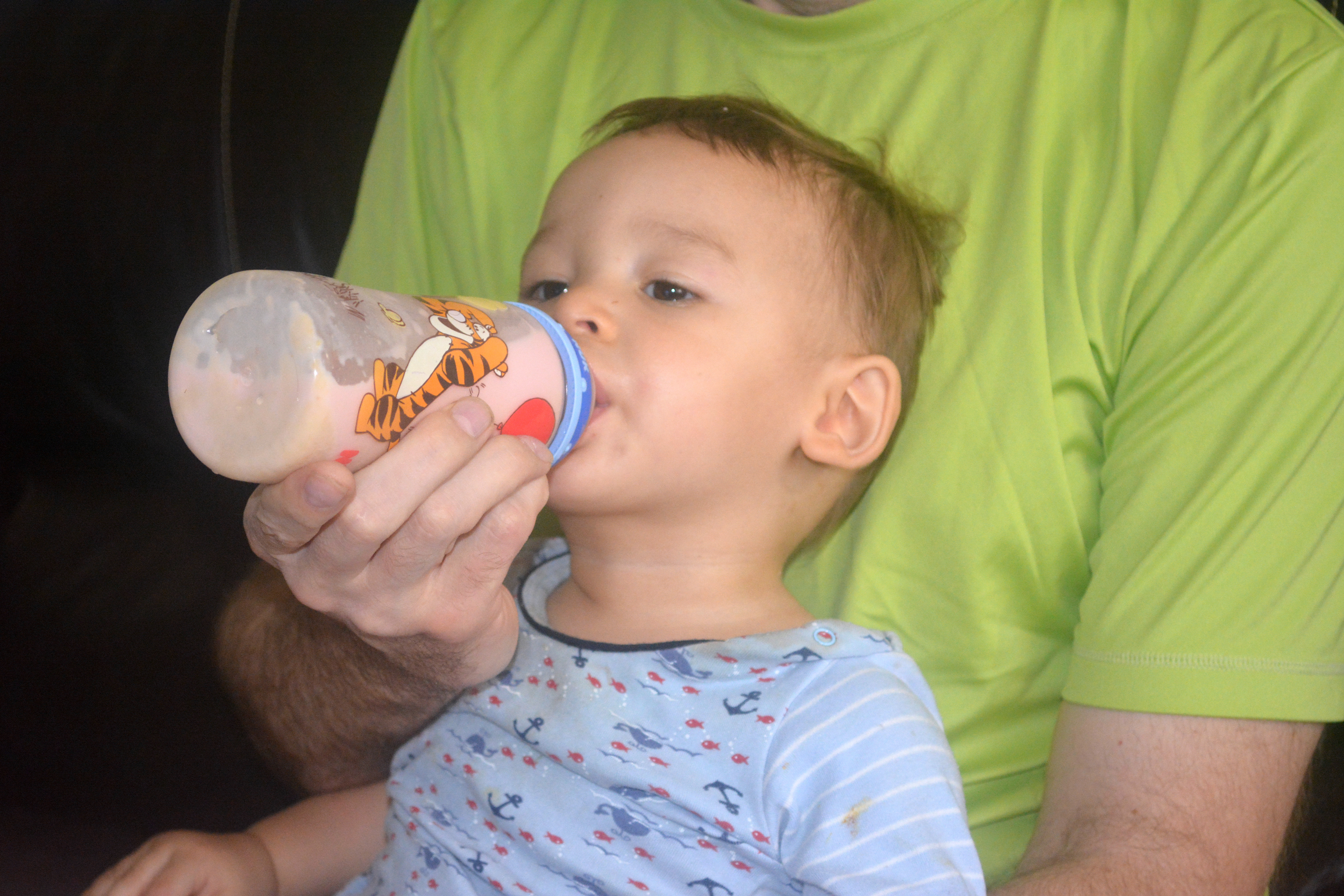 One note on ingredients. If I were designing this solely on the basis of nutrition, the meat would be a mix of beef liver, oysters, salmon, and scallops. However, there have been some concerns that early introduction of shellfish could pose a heightened risk of allergy. The issue is discussed here. I think the concern over shellfish is probably misplaced in the case of healthy children, but nevertheless we're posting this recipe using beef liver only, although it makes the resulting meal higher in copper and lower in zinc than we'd like.
[Further note: If you're viewing this on the main page, click here to see the recipe.]