Shou-Ching and I are delighted to announce that the long-awaited German edition of Perfect Health Diet will be released on April 11, and is now available for purchase!
Here is the cover: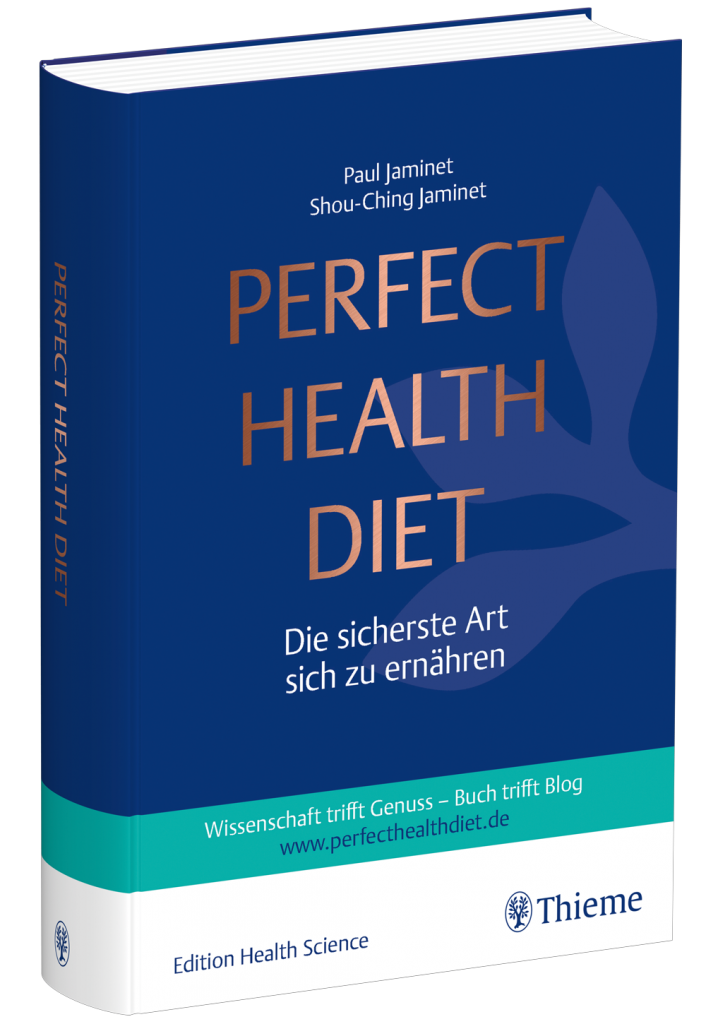 Buy from Amazon.de:

We're very grateful to Thieme Haug for creating such a beautiful and well-translated edition of our book. We're especially pleased that Thieme has chosen Perfect Health Diet as the flagship of their new "Edition Health Science" line of books for medical and health care professionals.
I know many German readers have been waiting for a German-language edition. This edition was created with great care. If you prefer to read in German, please buy a copy and leave a review at Amazon.de. Thank you!