I would like to thank all of you who wished me well on my baptism.
Ten years ago, in a time of difficulty, Paul told me that "Love conquers everything."
I have been attending church ever since. It took a long time for my perspective to change: to shift from a reductionist perspective I thought of as "scientific" toward a fuller view of living, dying, and spirit. Only after this was I ready to enter the church.
I am still in search of wisdom, but now I am persuaded: true wisdom is found through love.
I would like to share with you a few paintings in which I've tried to express the spirit of love. This is a pastel I started the day after Paul and I met: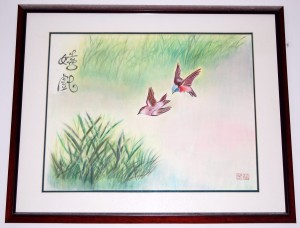 This is an oil painting: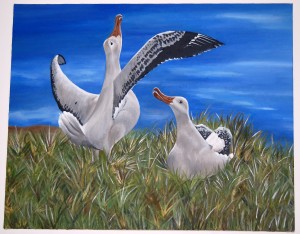 This is an oil pastel of the first dance at our wedding: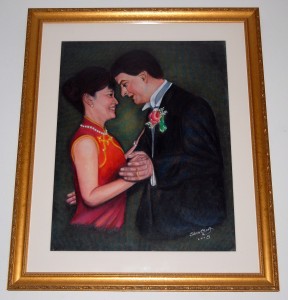 God bless all of you and Happy Easter!