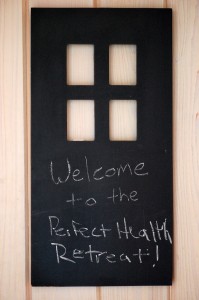 For almost a year and a half, we have been boiling down everything we know about ancestral health – diet, nutrition, lifestyle, exercise, cooking, health management – to essentials, and learning how to transmit that knowledge to guests at Perfect Health Retreats.
But it's hard to get across in words all that we do at the Retreats. This page tries to show it using photos from past retreats.
The Property
Here are the buildings, Casa Verde on the left, Pura Vida on the right: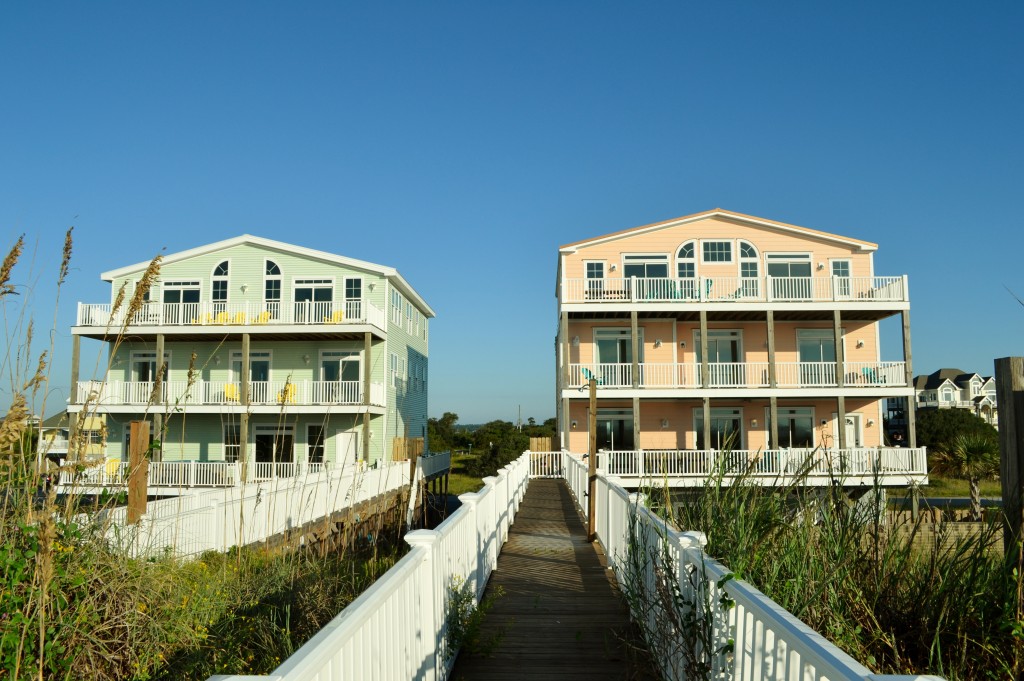 A view from the fourth floor deck of Casa Verde, showing both pools and the beach: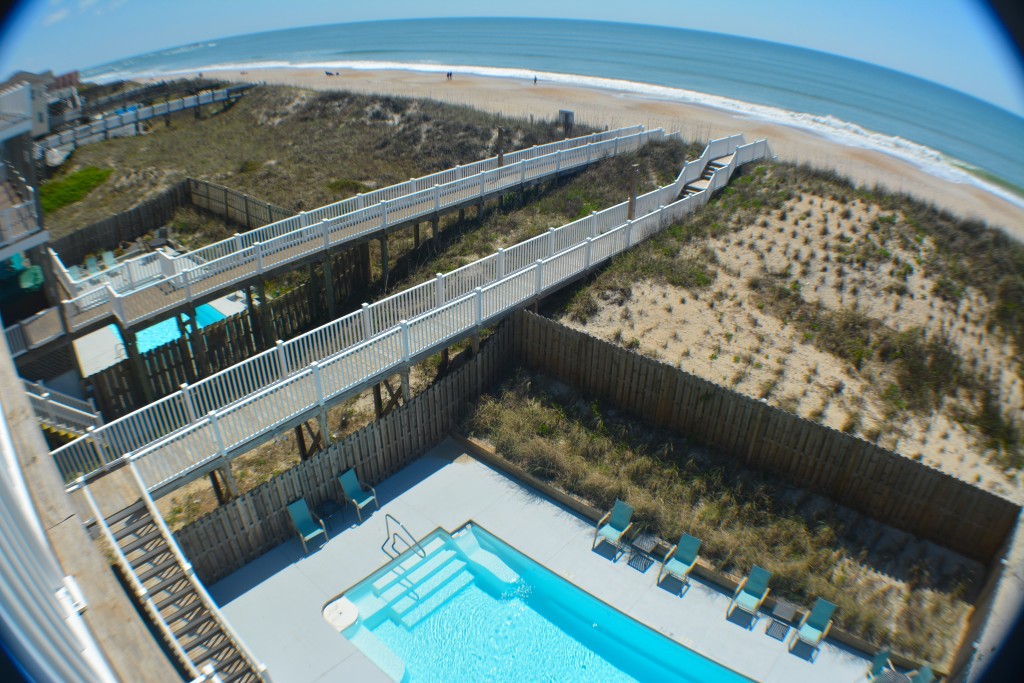 A clearer view of the Casa Verde pool, where most exercise classes are held: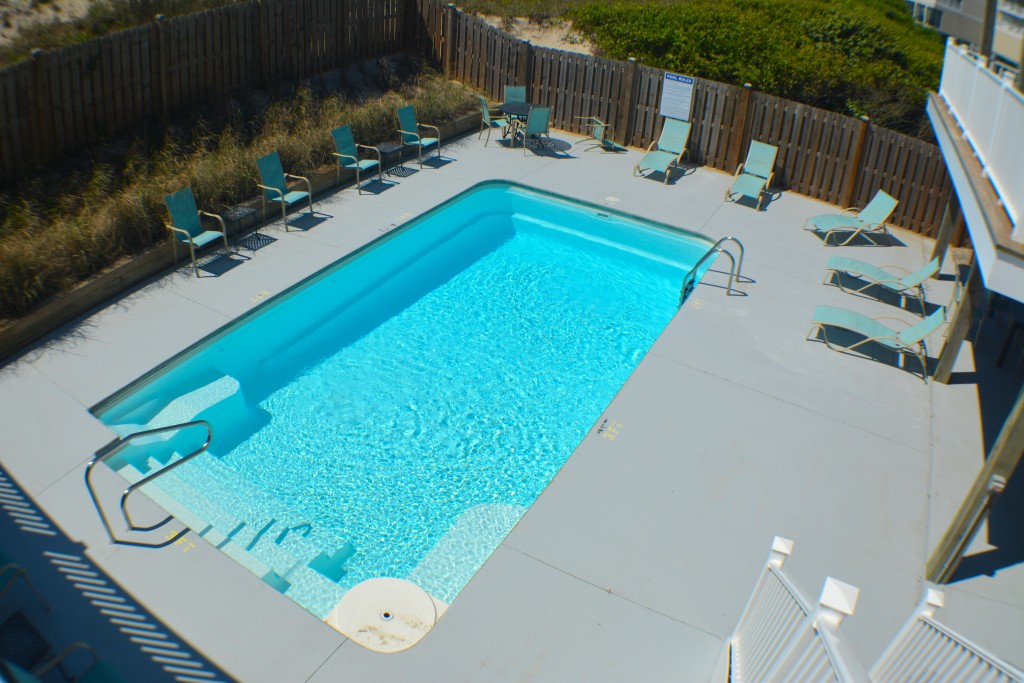 One of the hot tubs: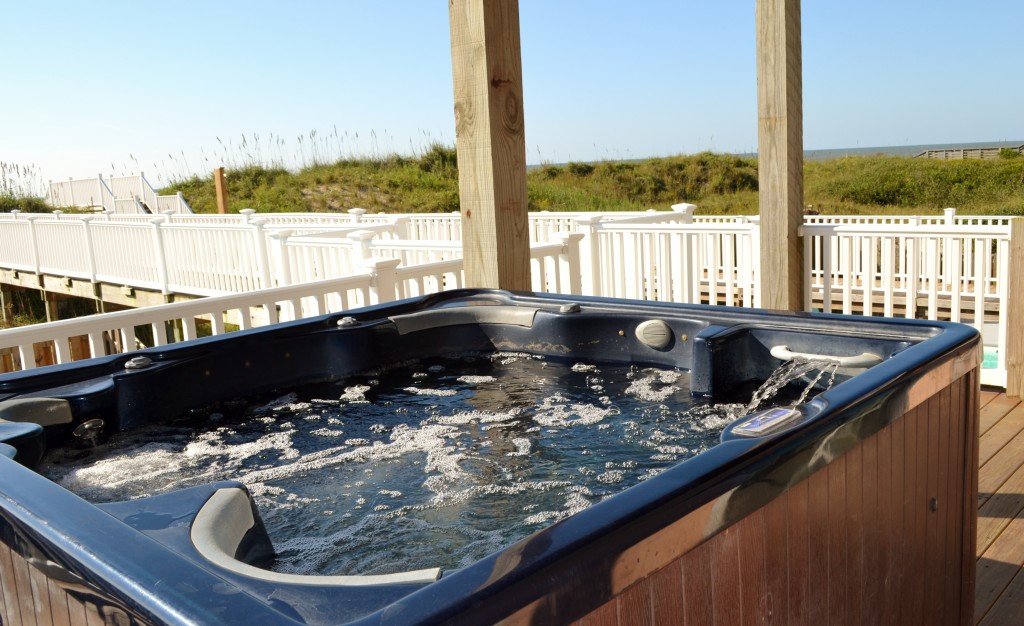 Setting
To my mind, the North Carolina beaches are among the best in the United States. Hawaii has year-round warm water and brightly colored tropical fish to amuse snorkelers, and southwest Florida and the Keys are great also. But at its best seasons – May and October – I'd rather be in North Carolina. Air and water are comfortably warm, not hot; there are few people, and the environment is restful and tranquil.
Sunrise over the Atlantic: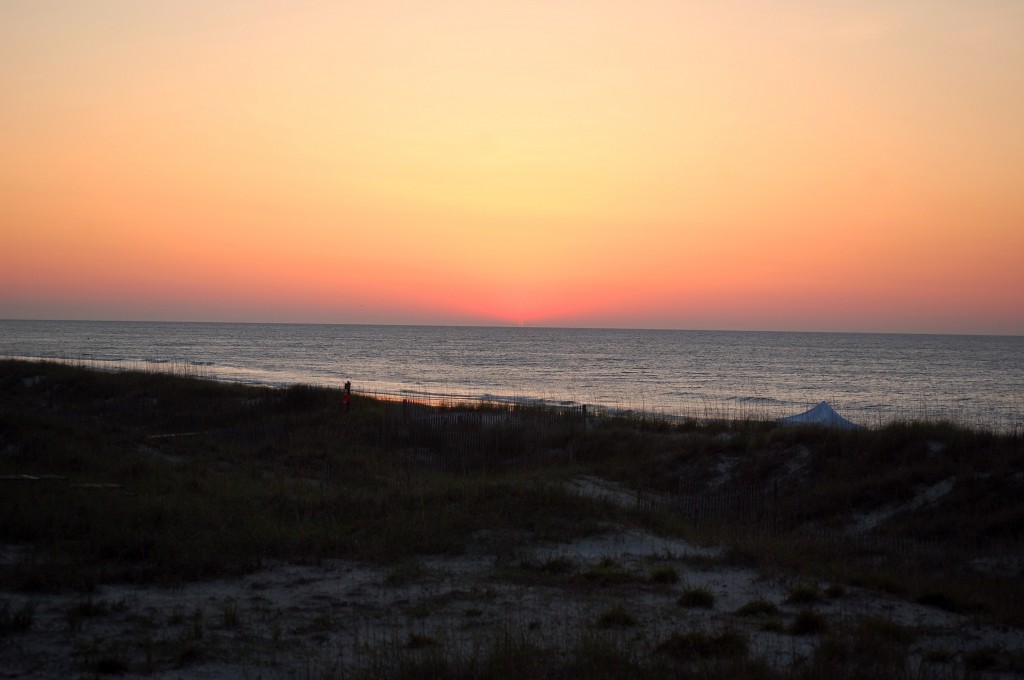 It was common to see porpoises swimming, especially around sunset: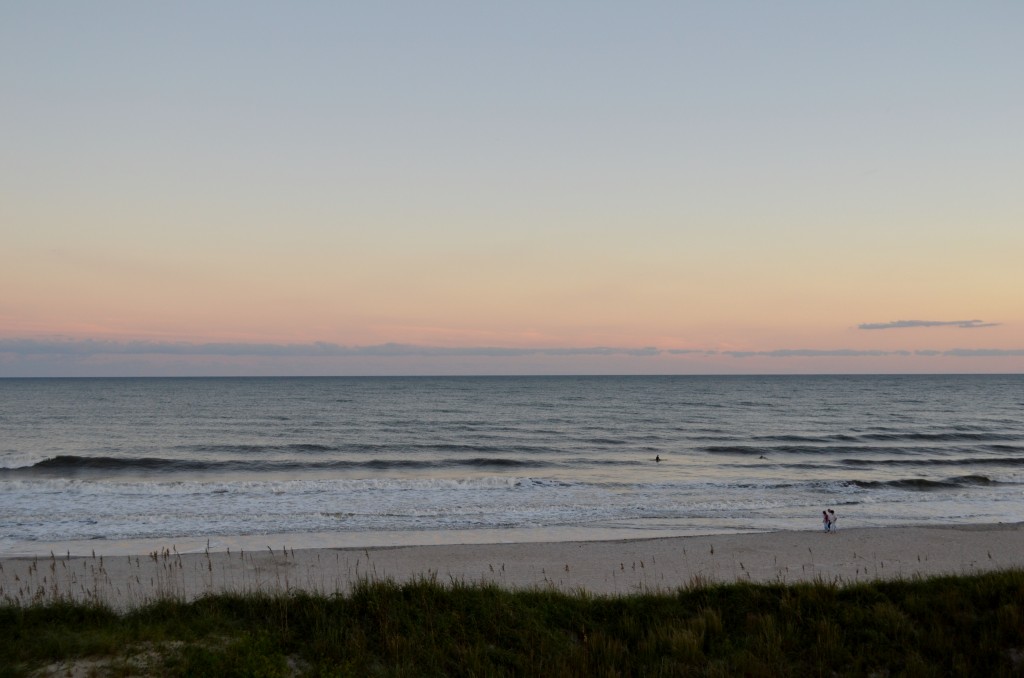 These two photos, looking northeast and southeast at sunset, give a good idea both of the view from the bedrooms, and of how many people are typically on the beach: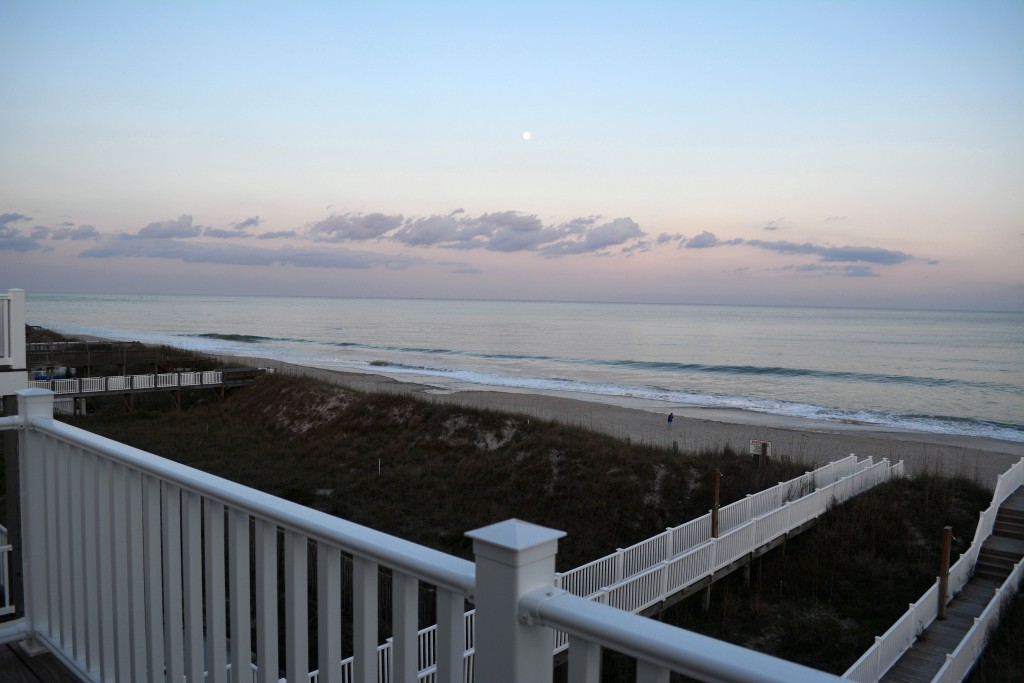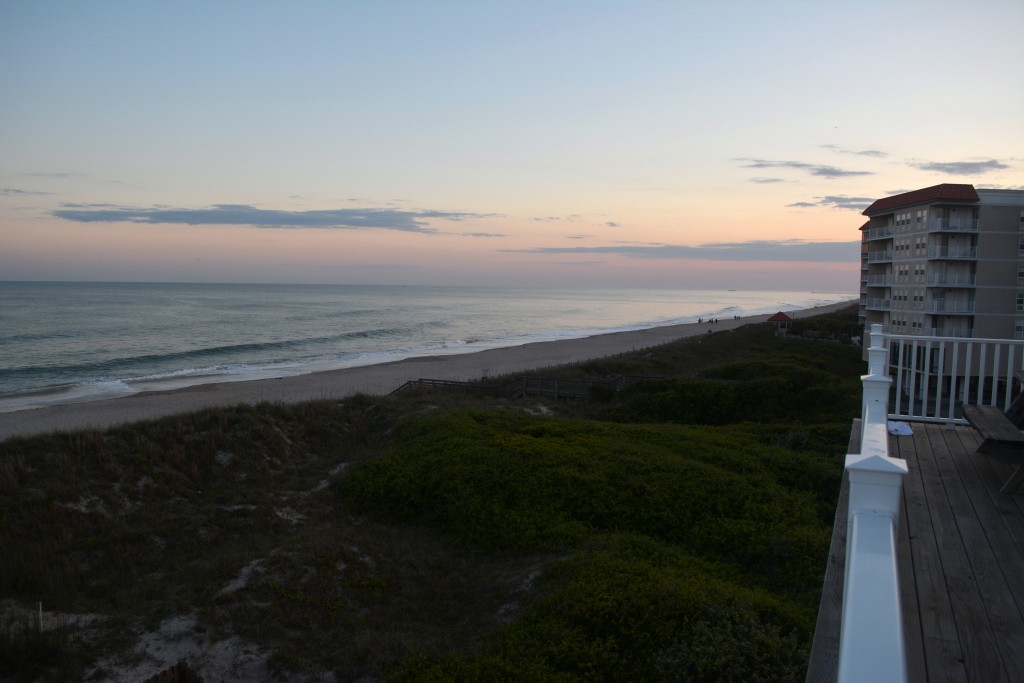 Looking west over the Intracoastal Waterway at sunset: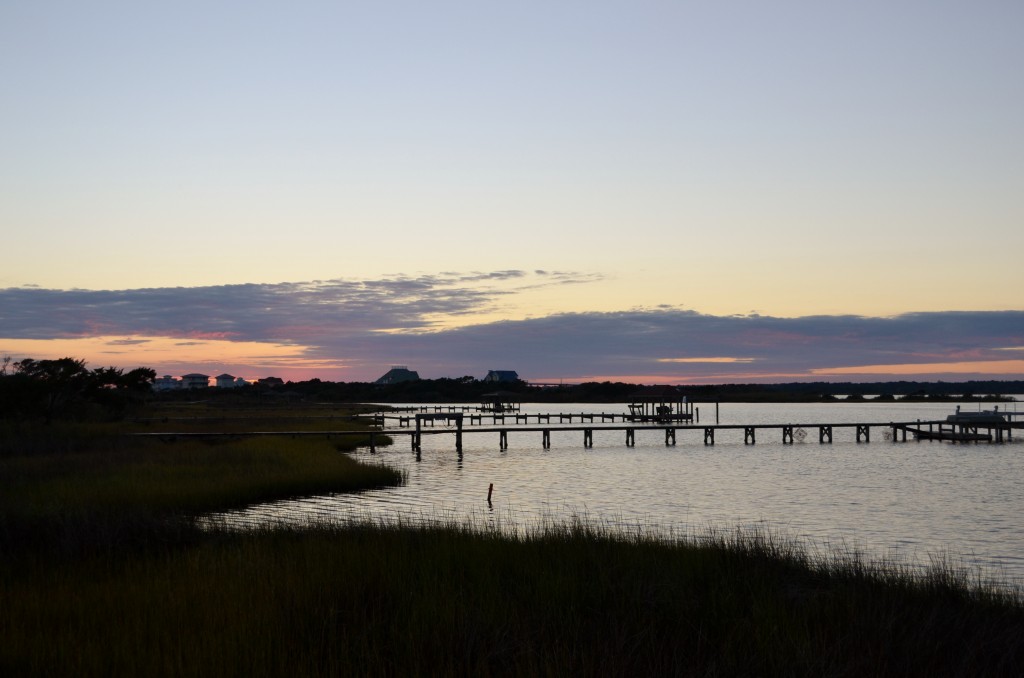 The beach at night: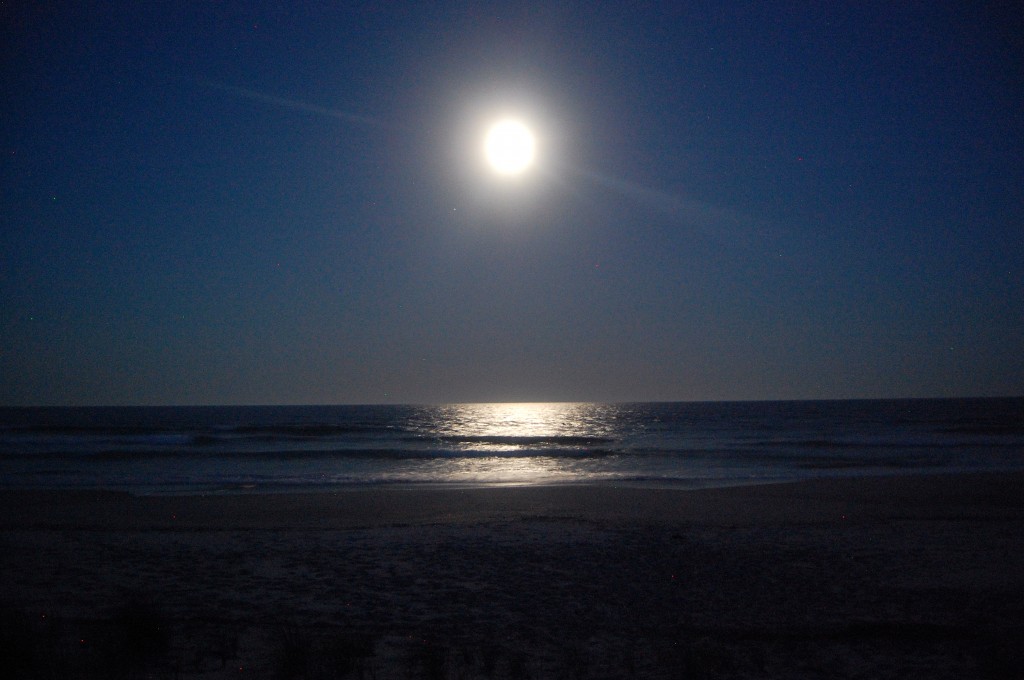 The sound of the waves, coming in through our bedroom window at night, was restful and soothing.
Wildlife
A few guests hunted successfully for sand dollars, starfish, and clams. Here are a few other creatures that visited the Retreat.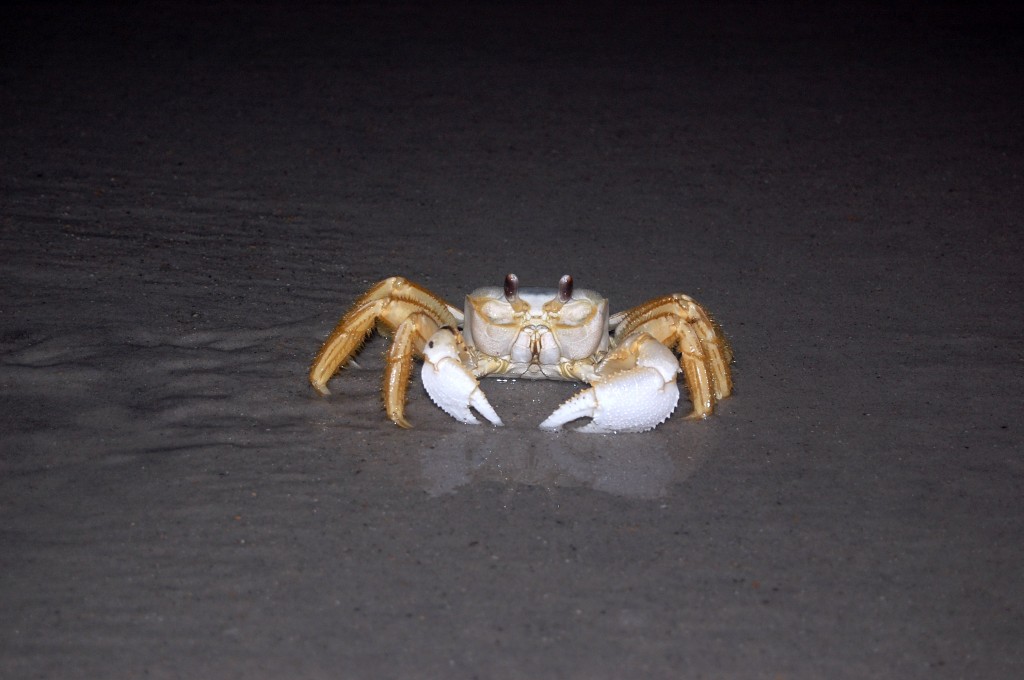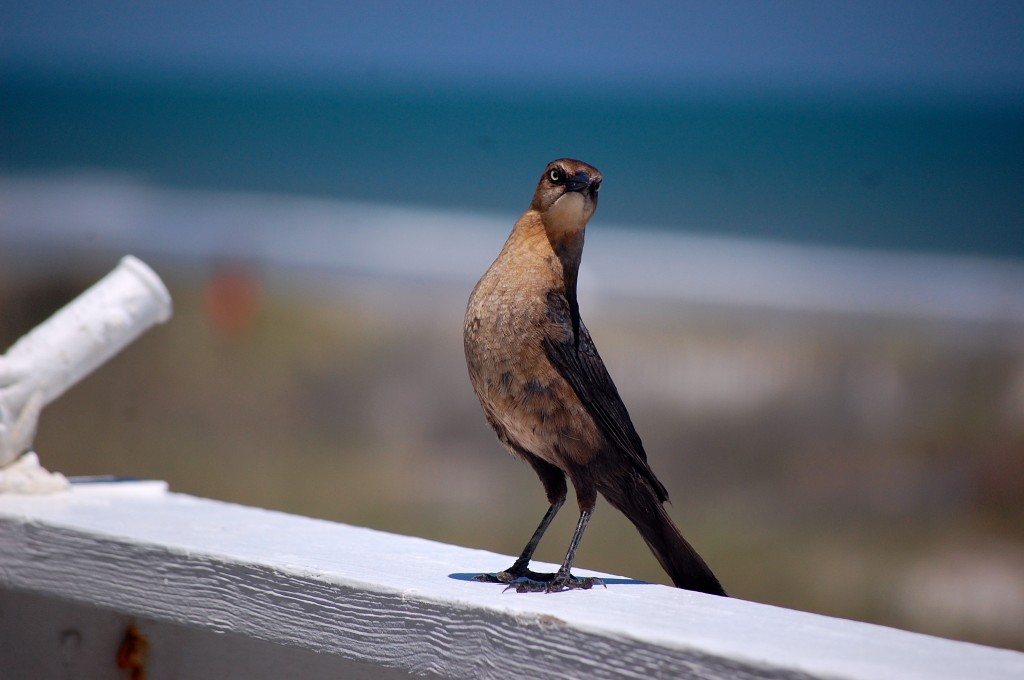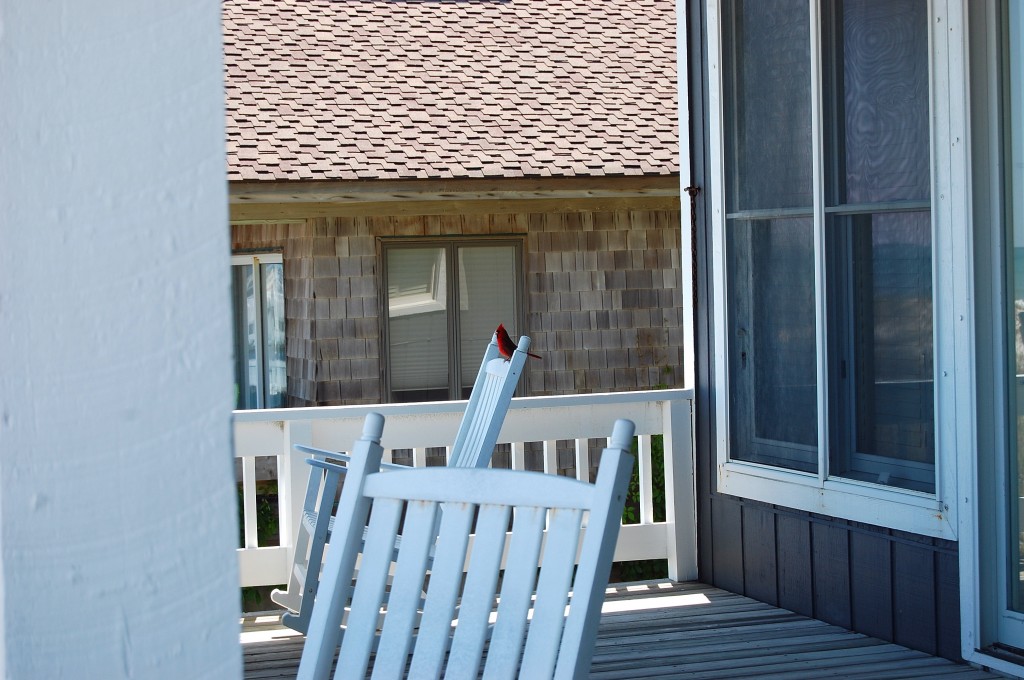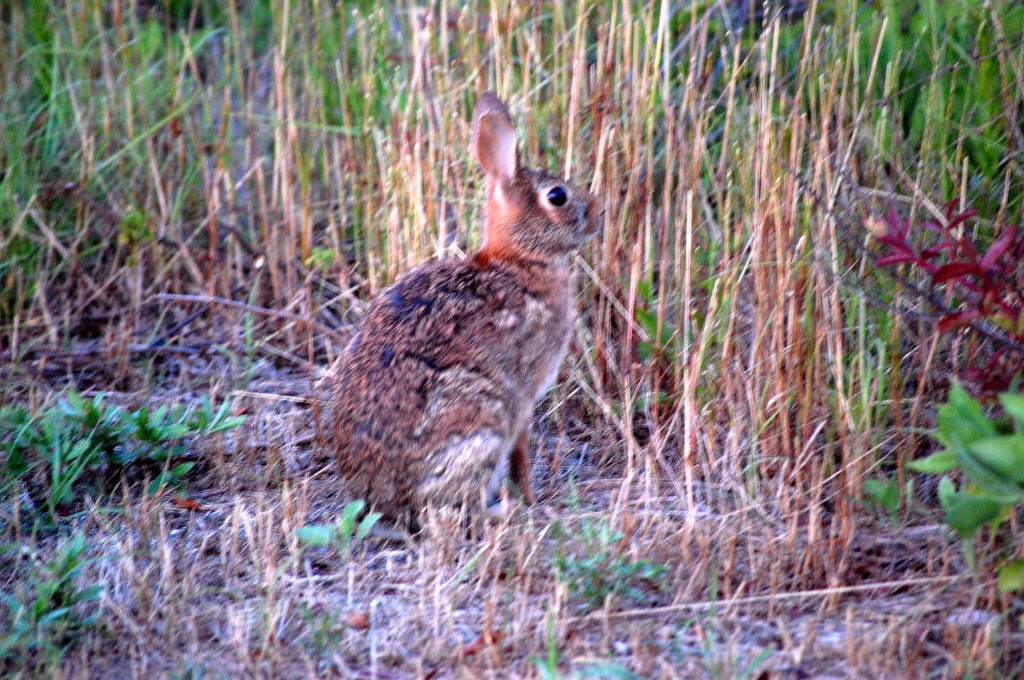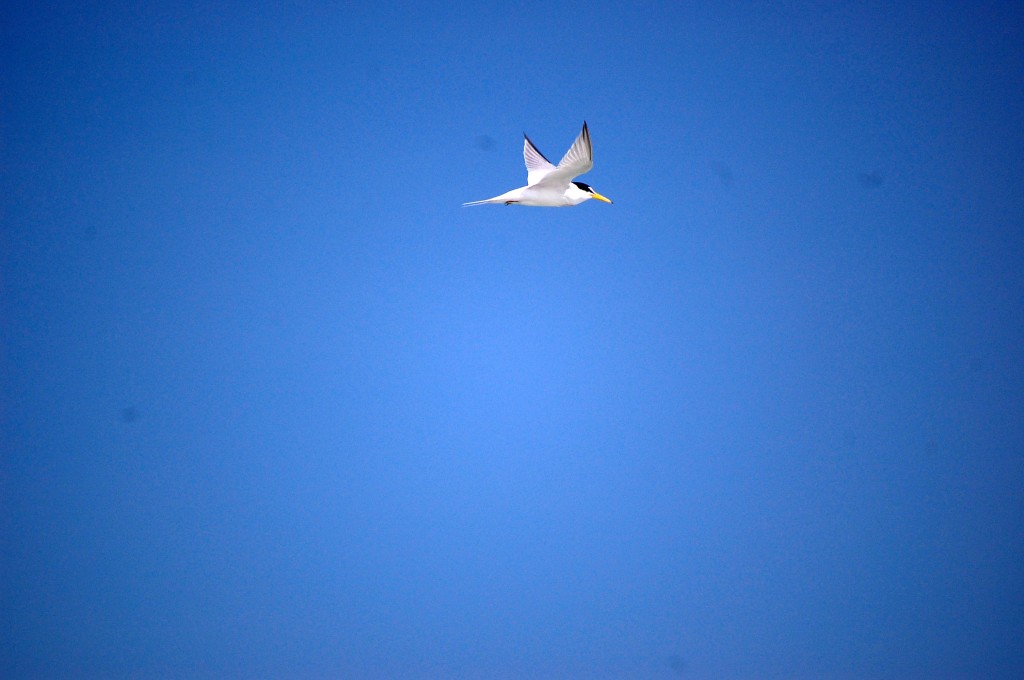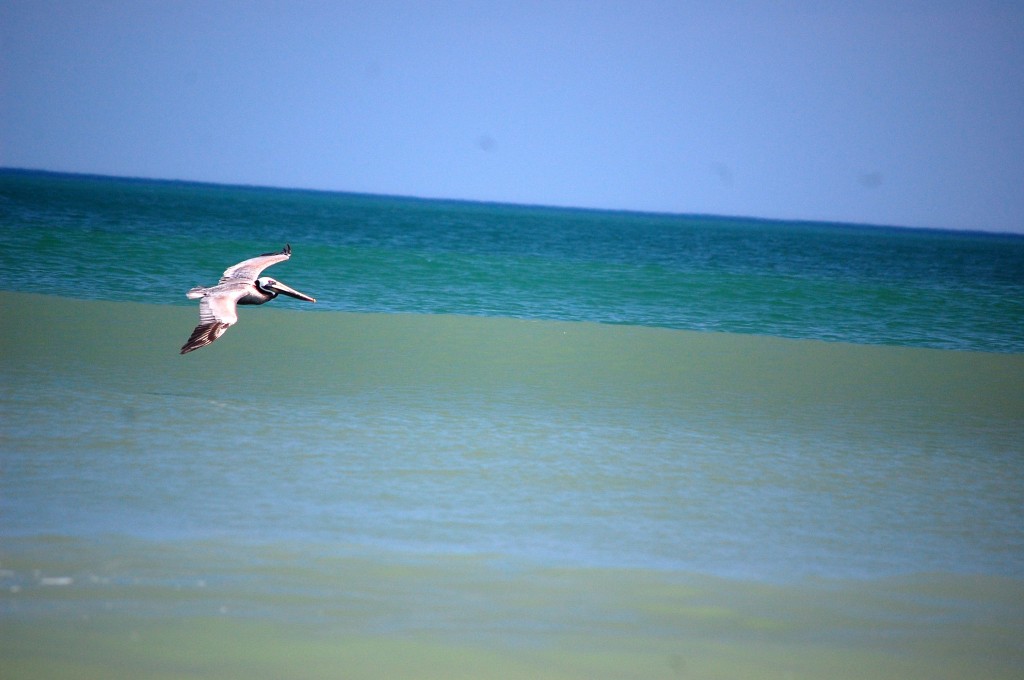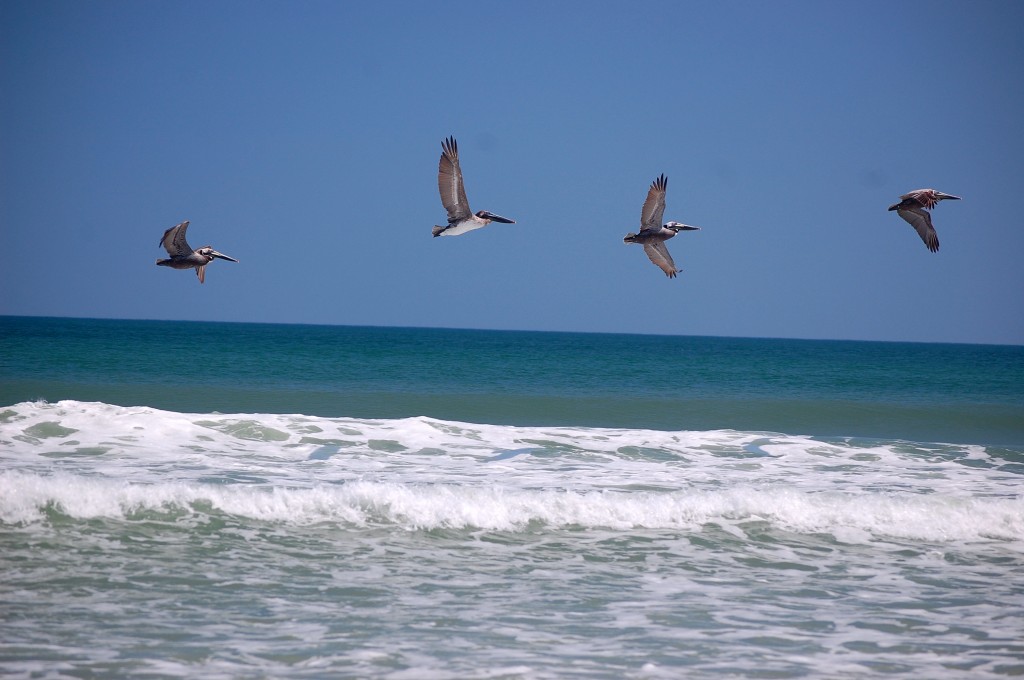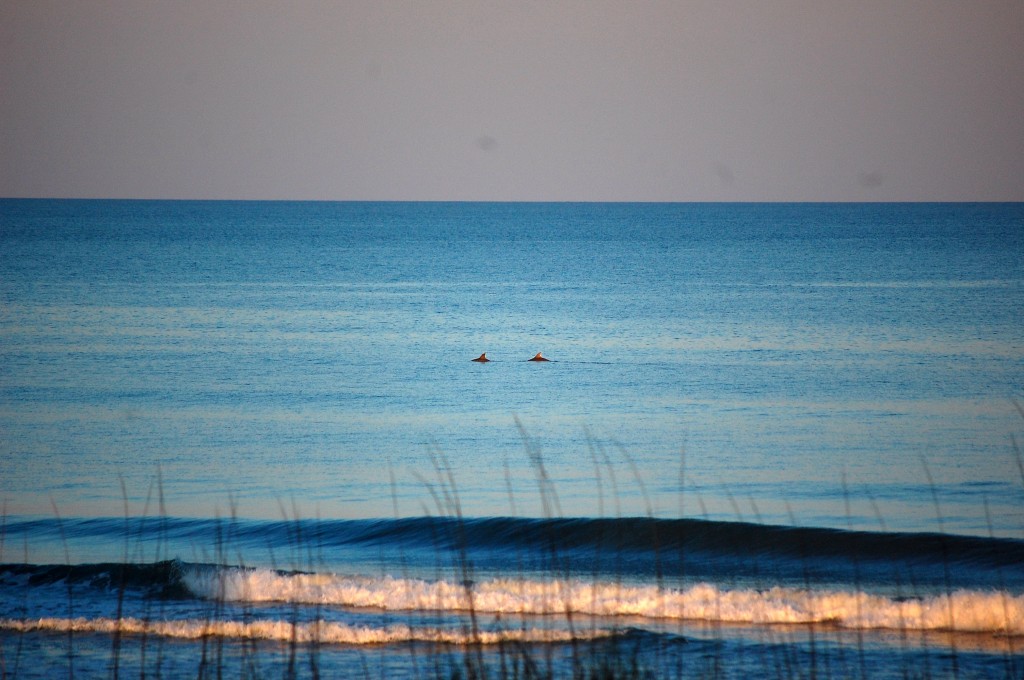 Those are porpoises. I take it as a good omen that our Retreats are now held at Porpoise Place.
Movement
We offer four movement sessions per day, in early morning (initiating the daytime), late morning, afternoon, and evening. "Movement" encompasses not just fitness-enhancing activities, but also mobility, healing massage and fascia release, relaxation, and meditation.
Early morning sessions are light and intended to initiate daytime rhythms; walking, yoga sun salutations, tai chi or qi gong are common activities: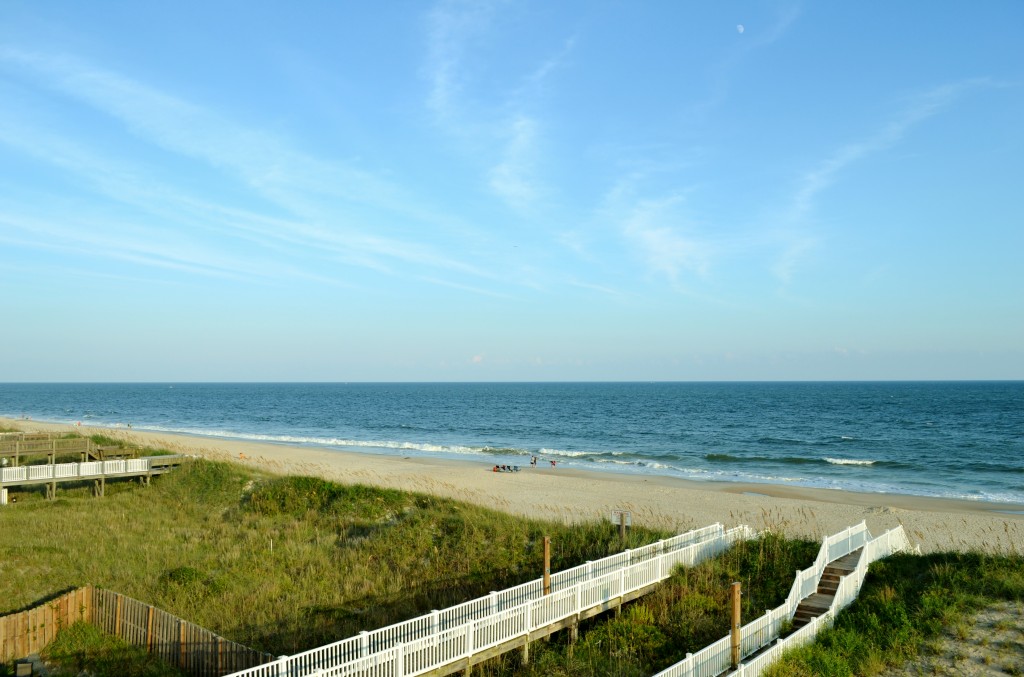 Late morning and afternoon sessions are designed to teach more intense modes of activity. Here is the conclusion of our natural (barefoot) running class, which finishes on the beach: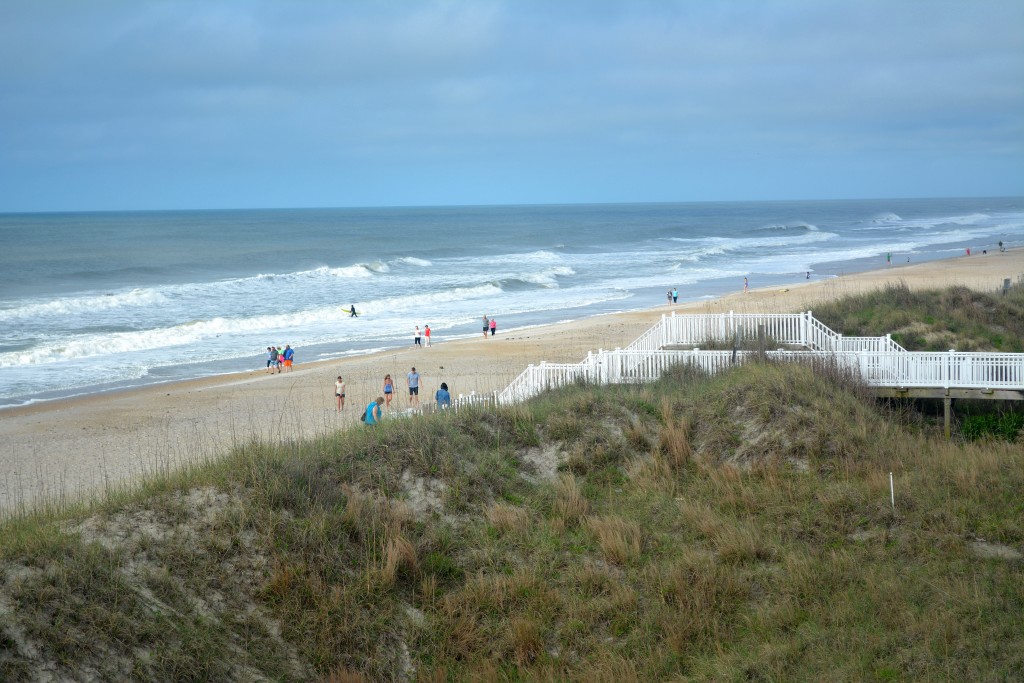 Movement should be fun and playful: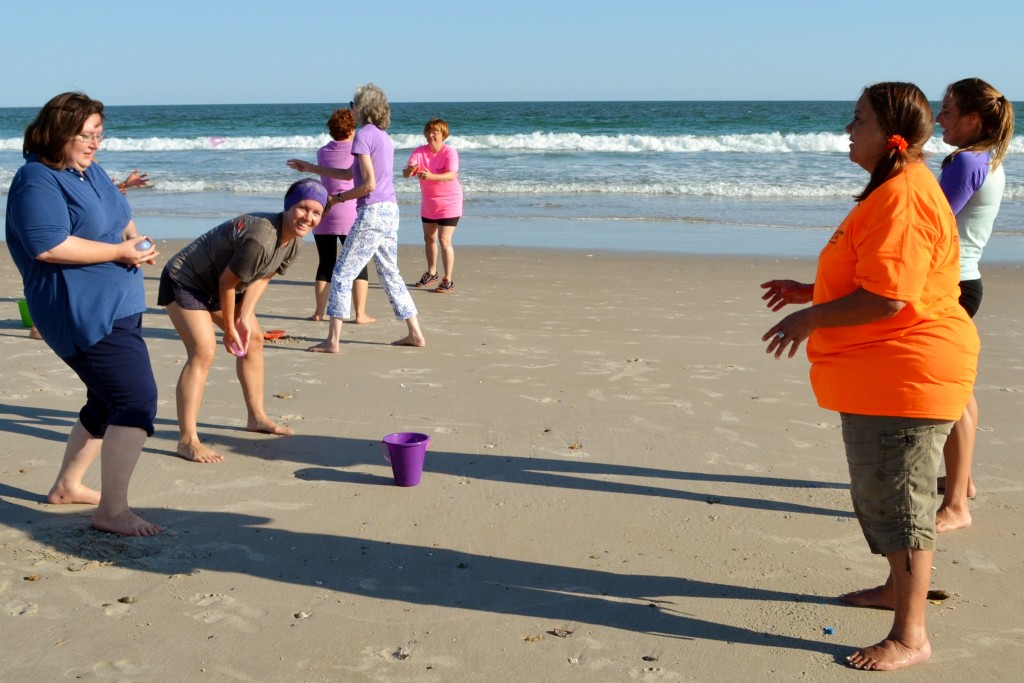 We don't neglect massage and mobility: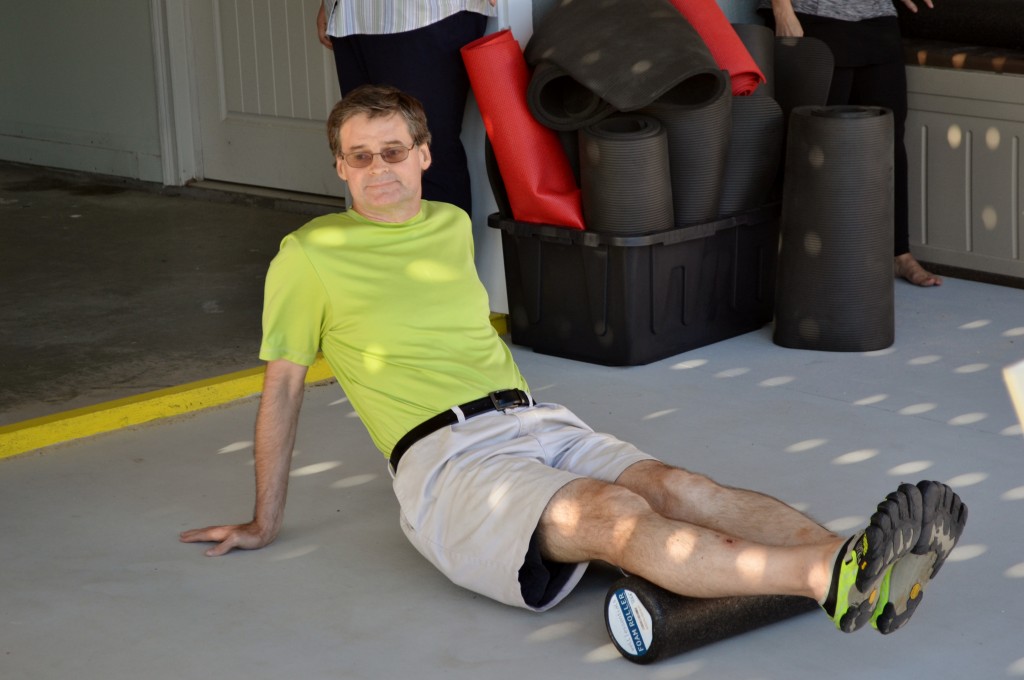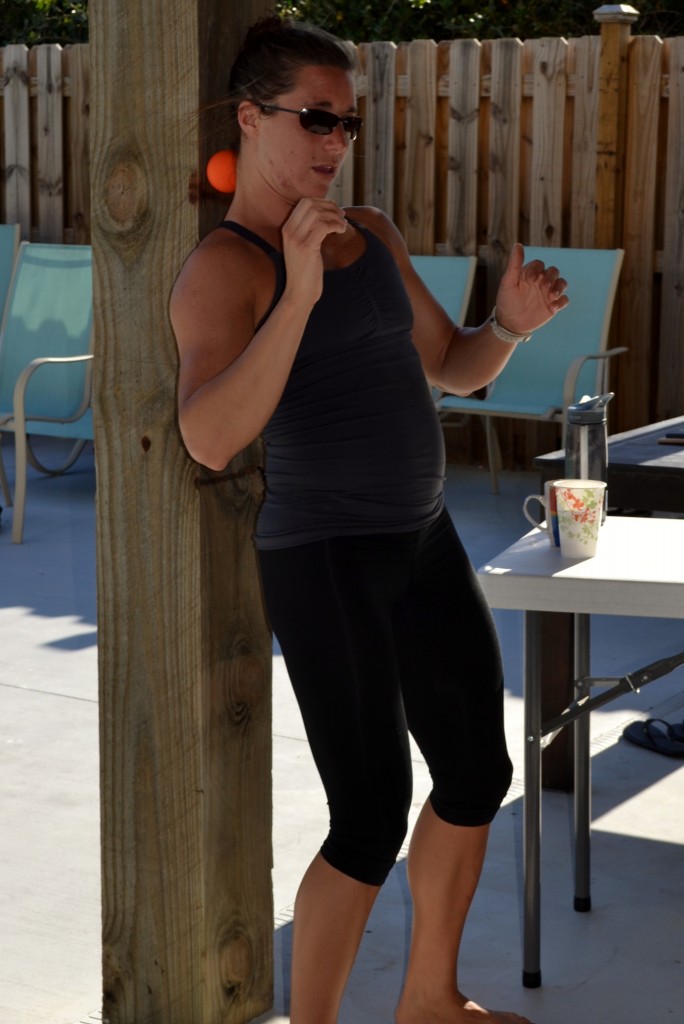 Most late morning and afternoon classes are held around the Casa Verde pool: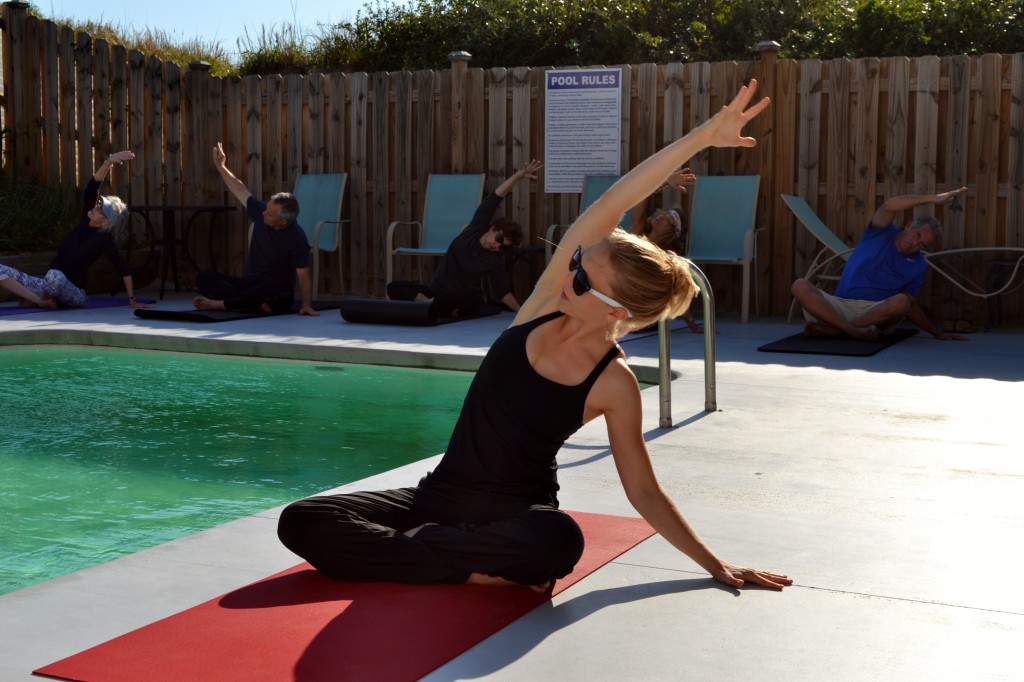 The intensity of late morning and afternoon sessions is personalized for each guest's fitness levels.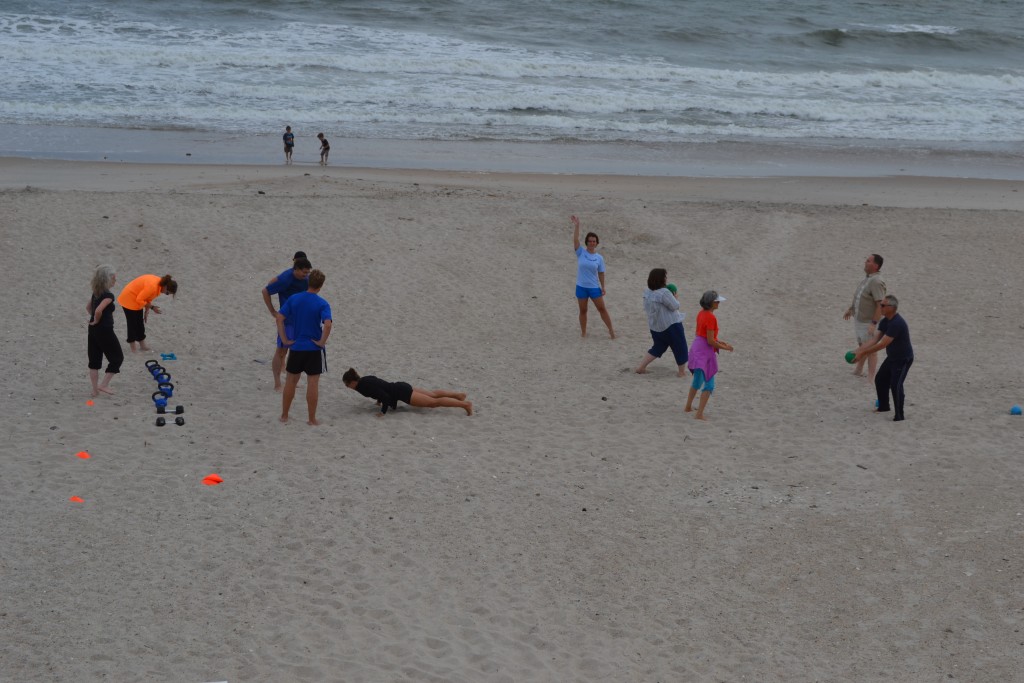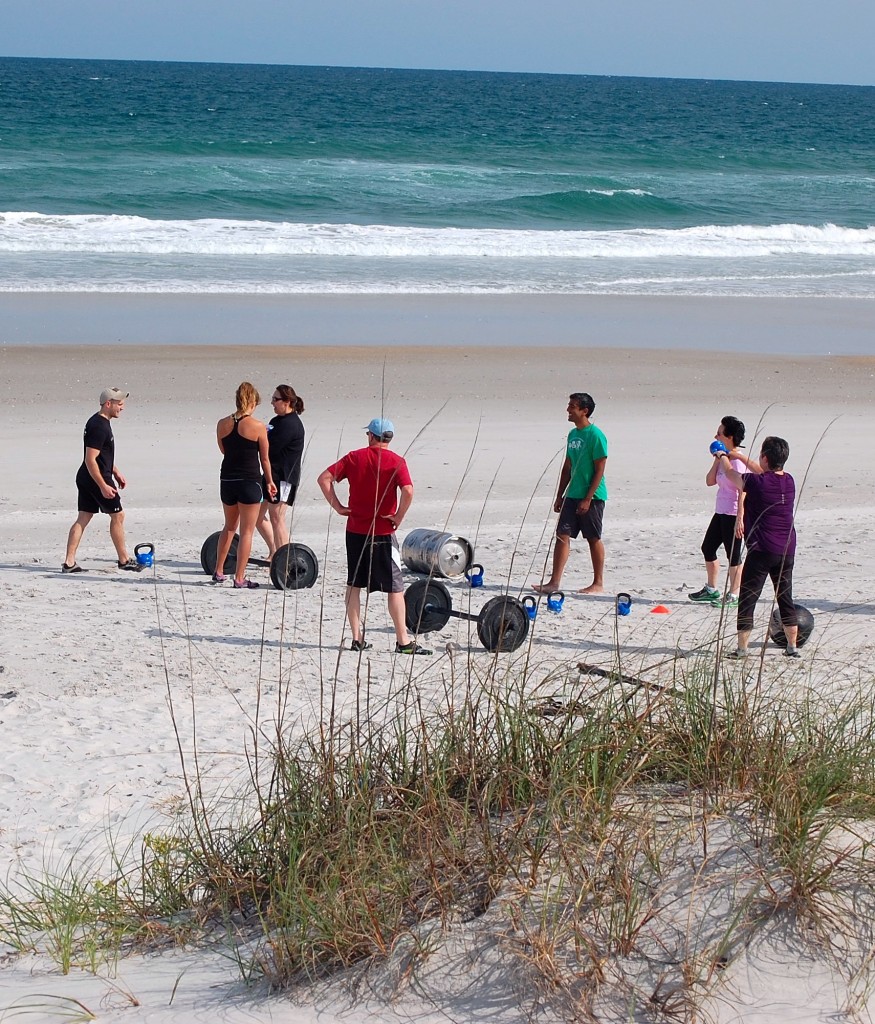 Evening sessions classes in "night movement" – relaxation, stress relief, meditation, and massage – are relaxing and meditative, designed to prepare guests for sleep. Here I'm demonstrating a qi gong massage technique on trainer Danny Briggs: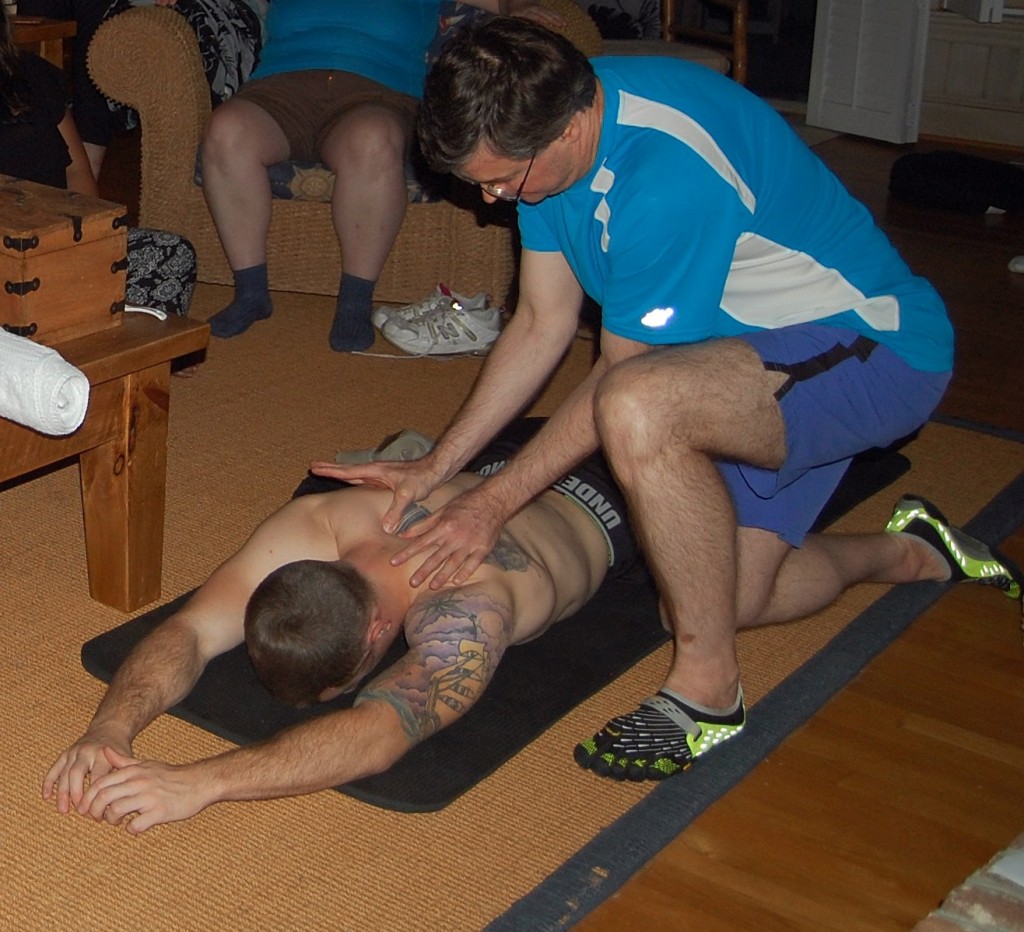 Science Classes
Paul teaches all the science classes: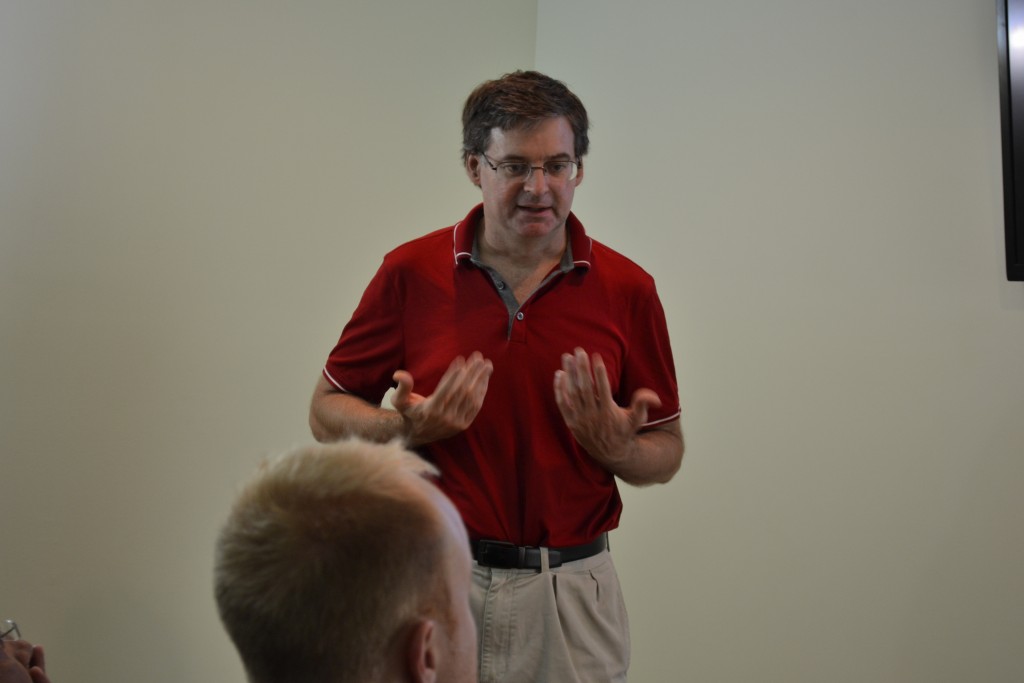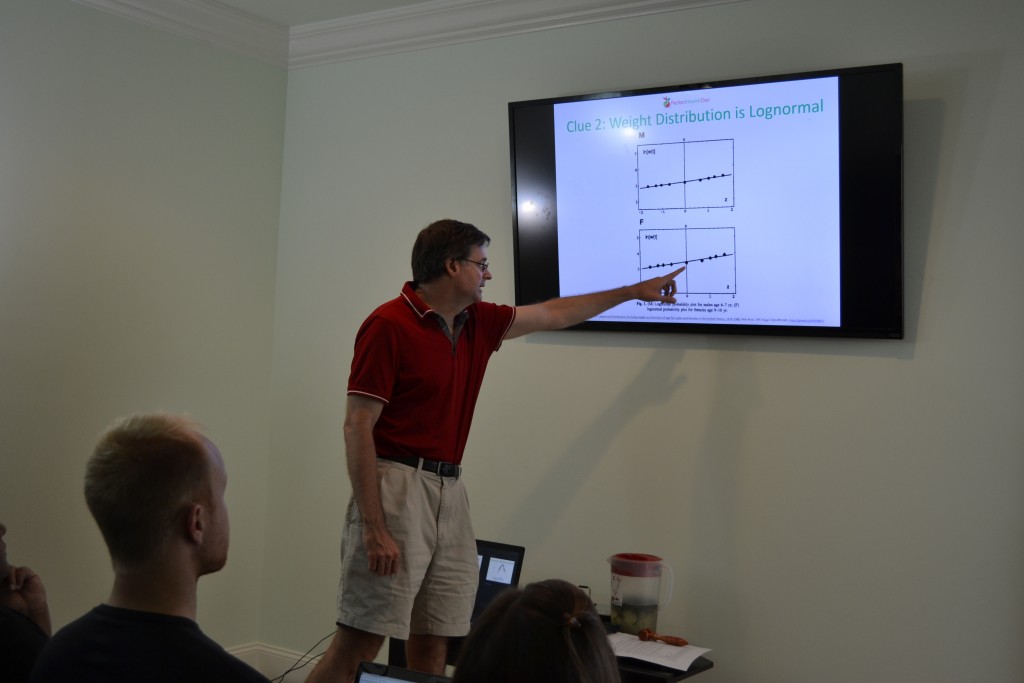 Food and Cooking Classes
Shou-Ching teaches practical, efficient Perfect Health Diet home cooking and meal design: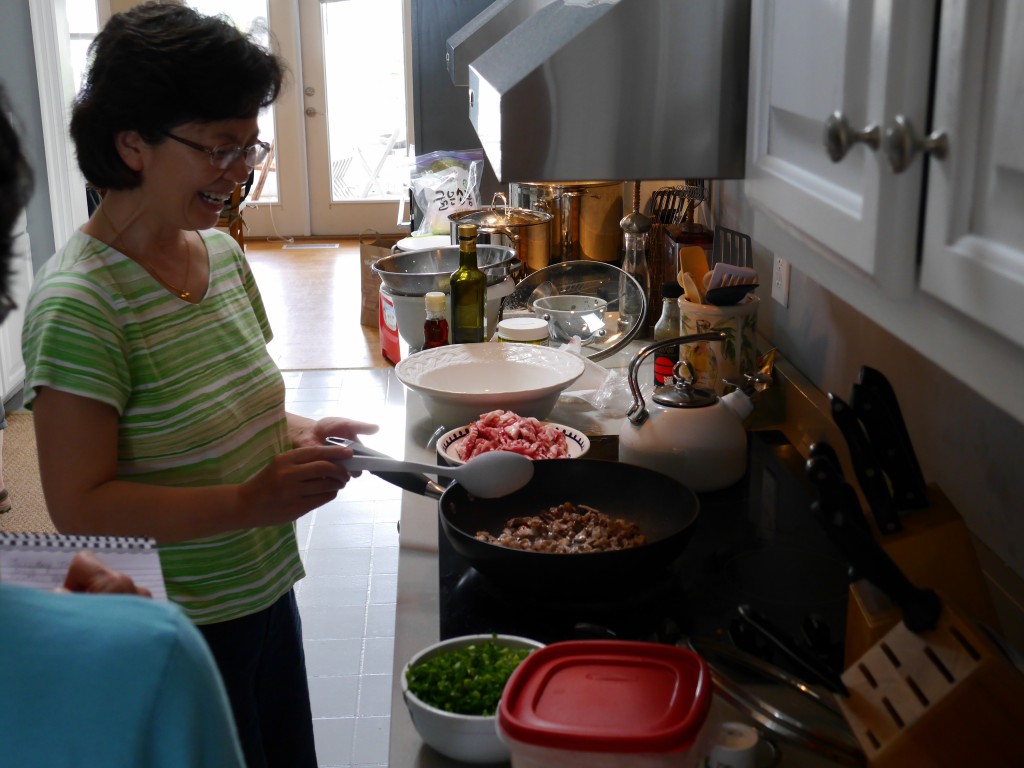 Some photos from cooking classes: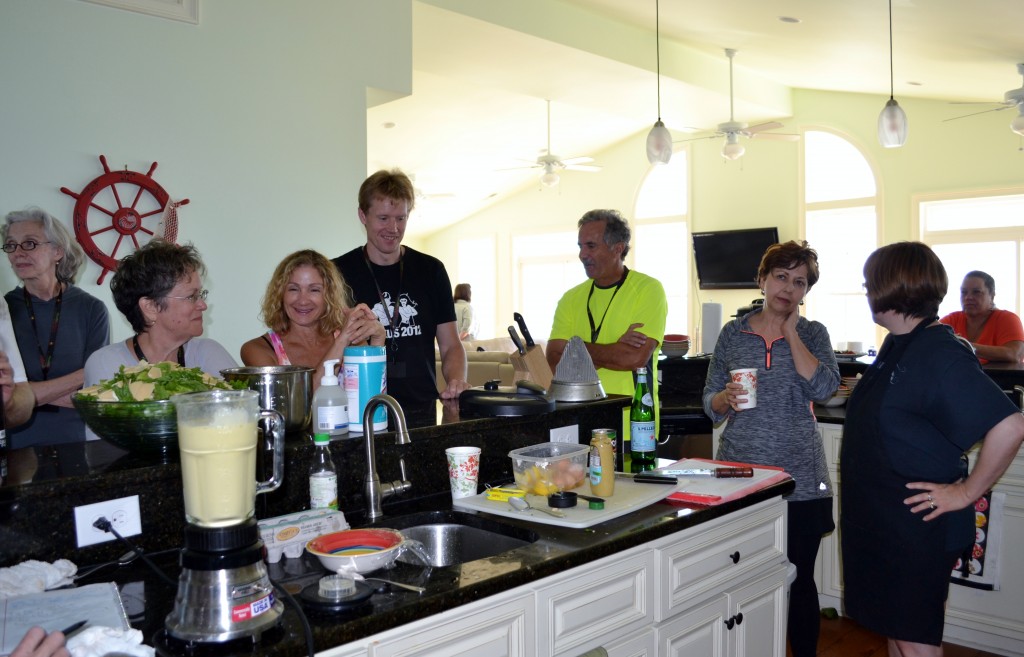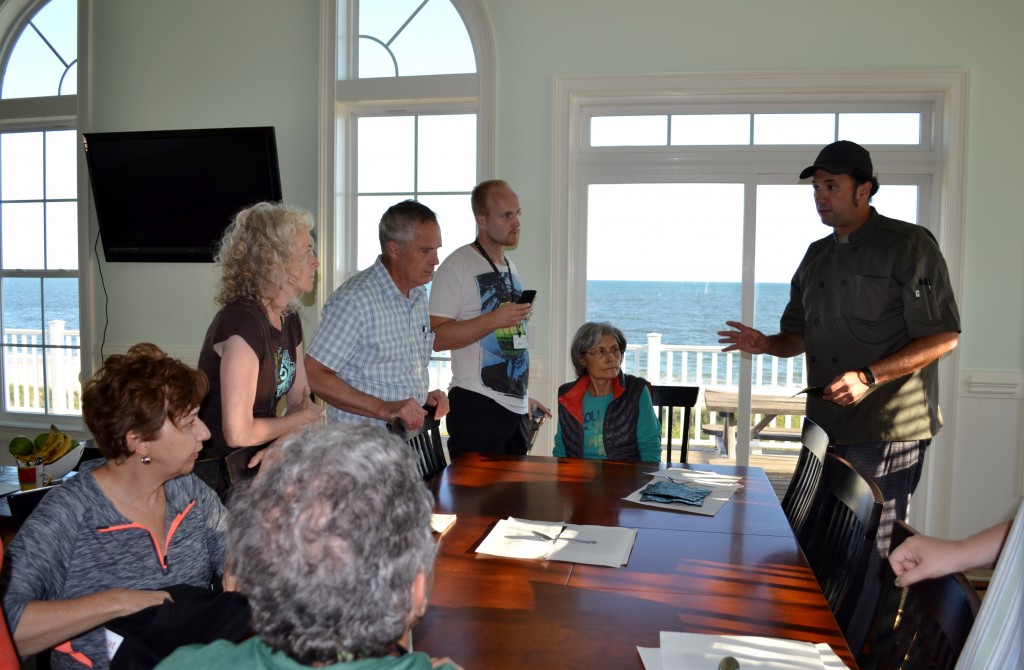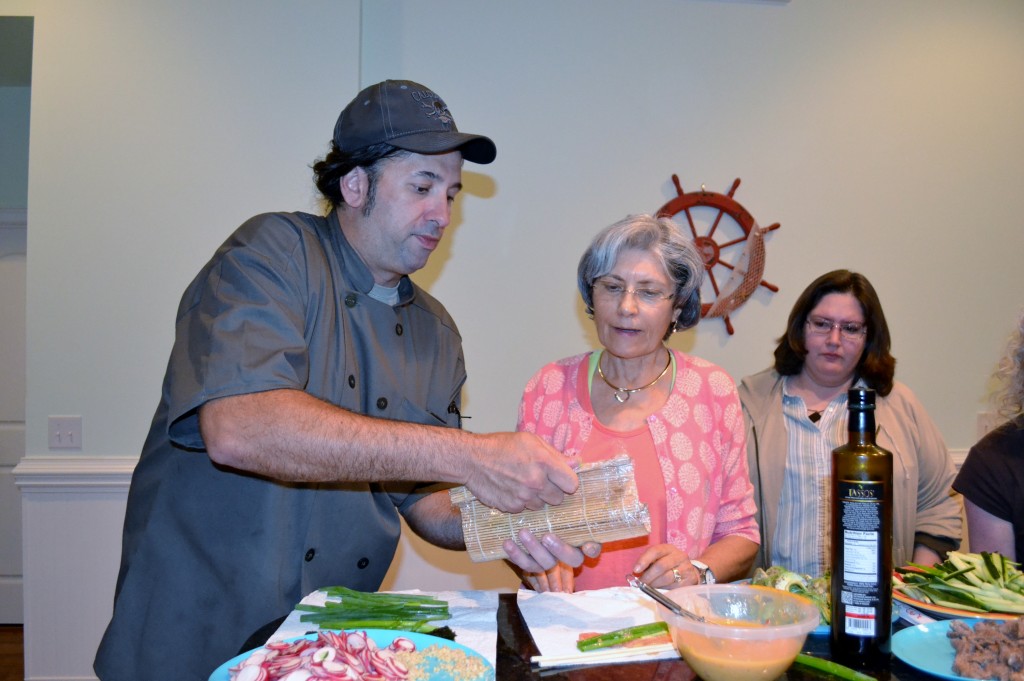 Food
We serve five courses every day, a salad and main course at lunch, and an appetizer, soup, and main course at dinner. Beginning October 2015, we distribute cookbooks containing all the retreat recipes to guests.
Here are guests at dinner: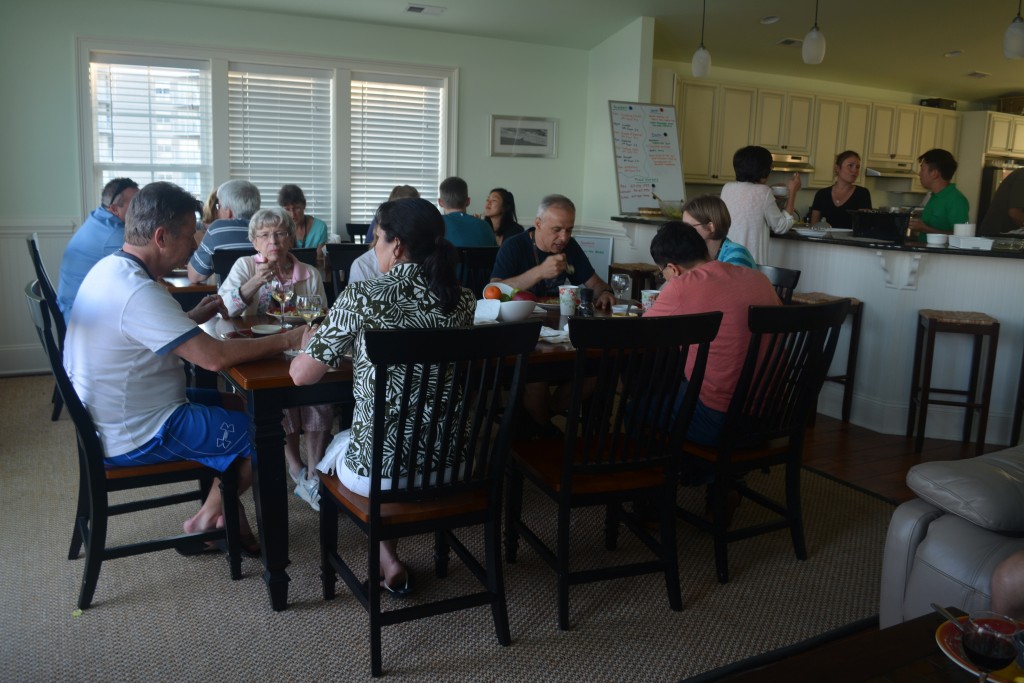 Our Chef de Cuisine, Chris Gates, has handled most of the cooking. Here's Chris: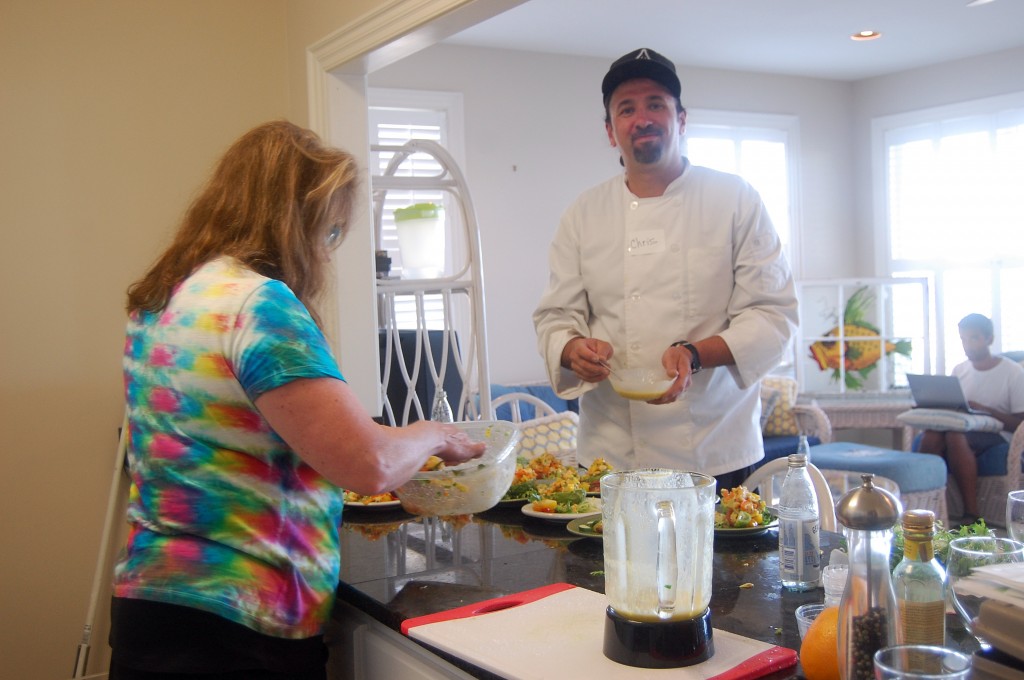 We often get freshly caught fish. This is mahi-mahi, known locally as dorado: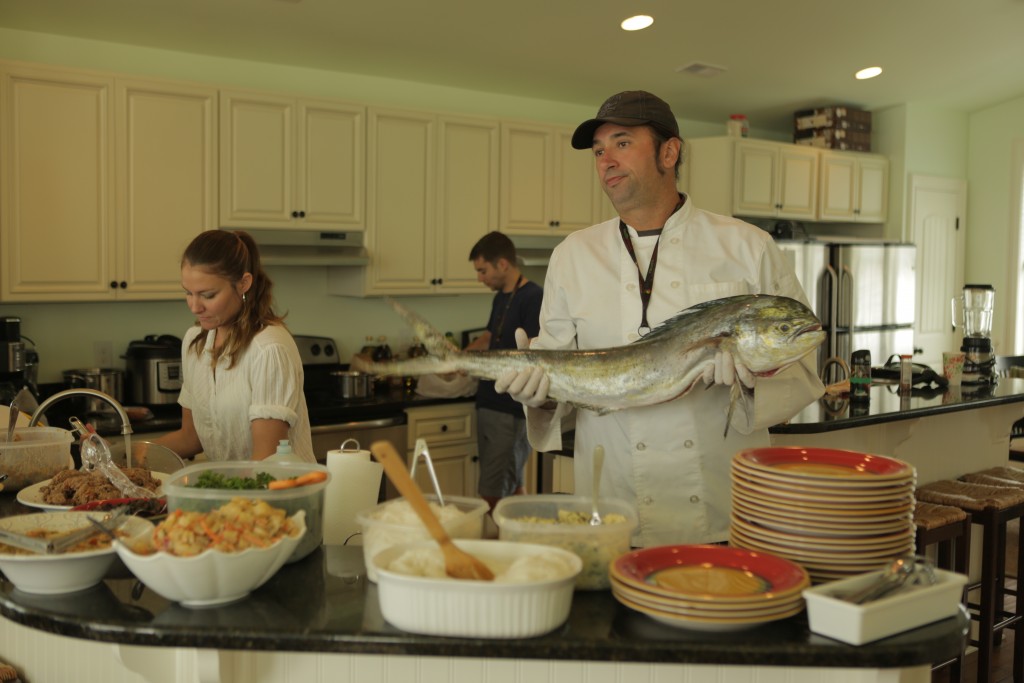 Chris prepping beets and carrots: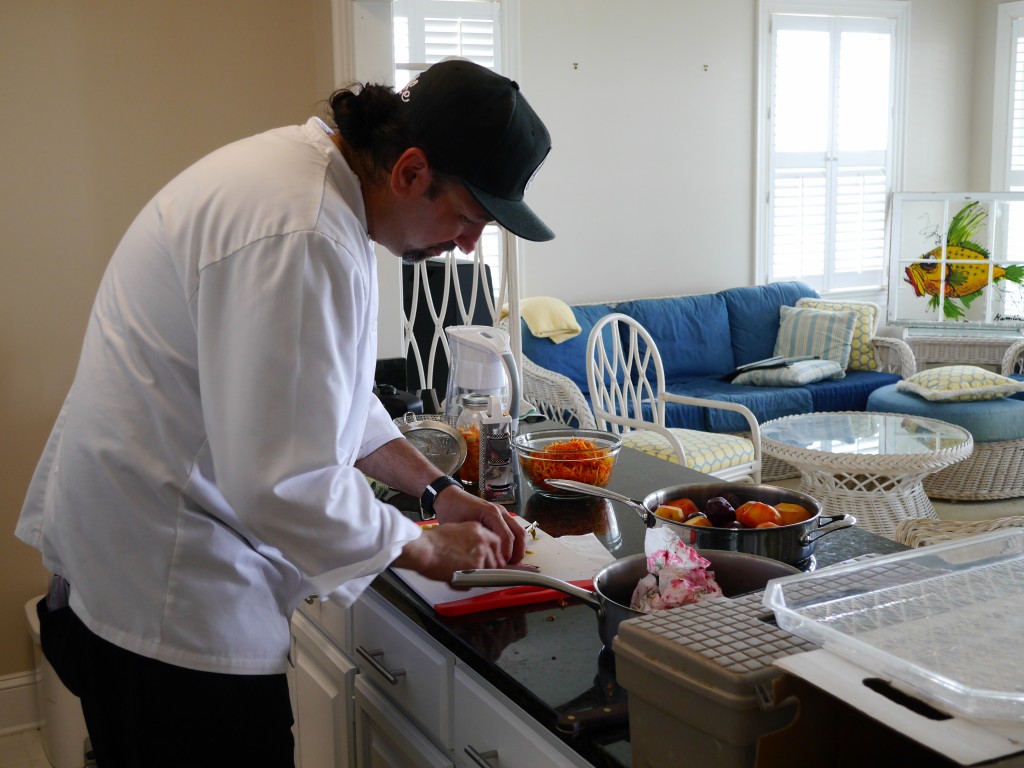 Here is a seafood salad up close: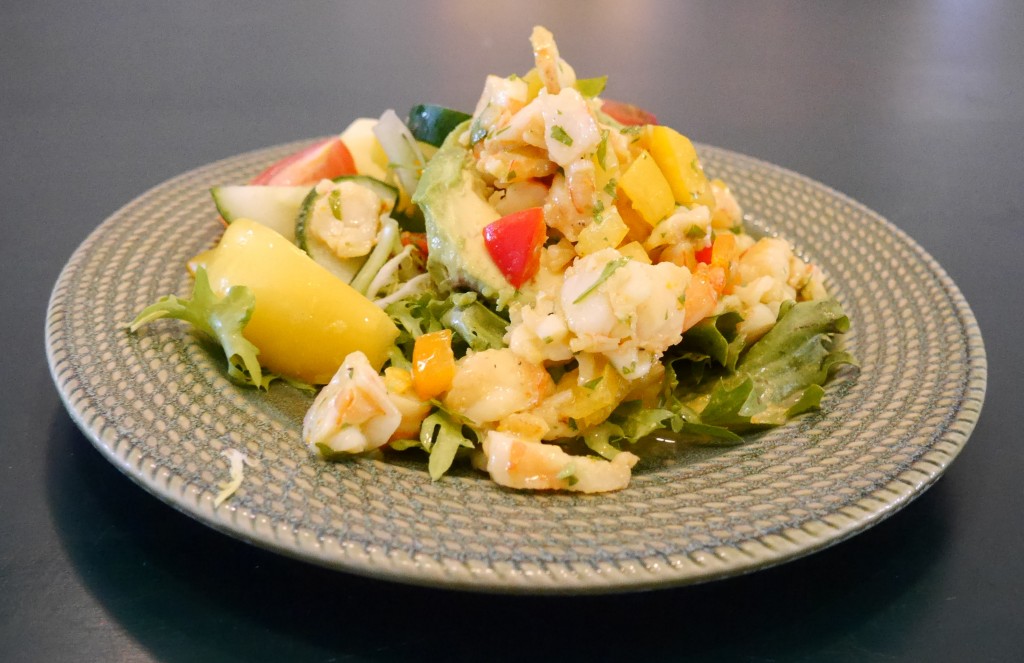 And plated: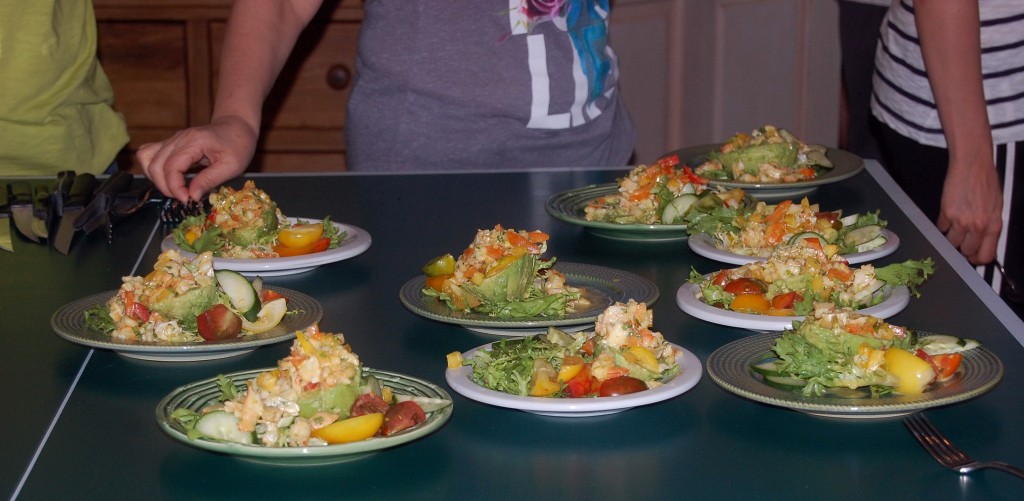 This appetizer, a fruit, cherry tomato, and mozzarella cheese salad, was so popular it was brought back as an "encore" appetizer: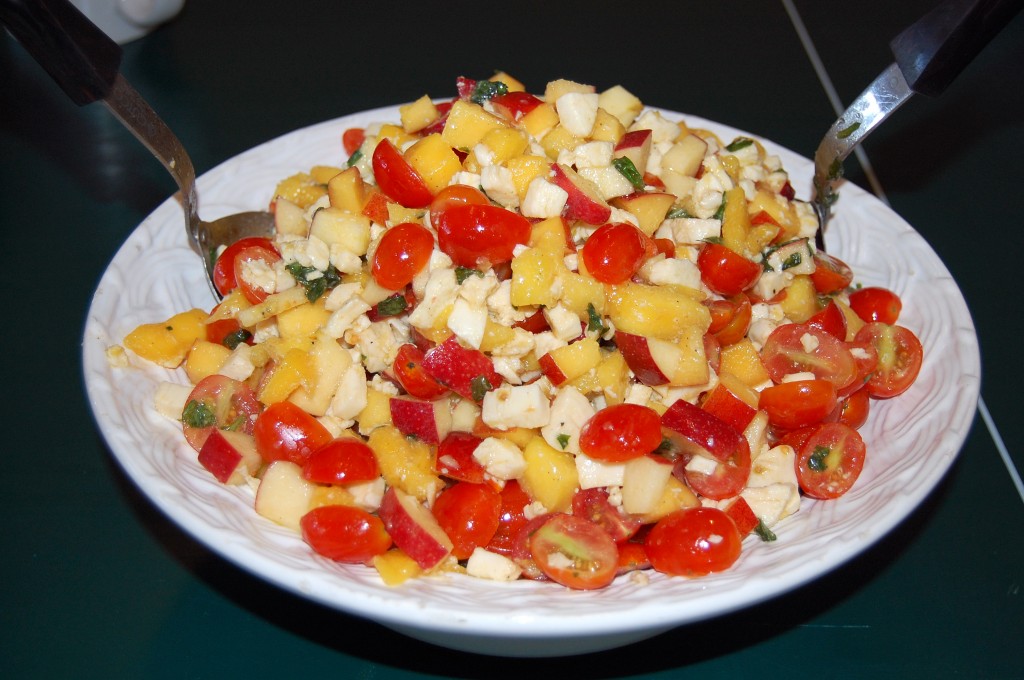 We advise getting three egg yolks per day, but they can be spread over many courses so they aren't very noticeable. This was a Korean-Chinese style egg drop soup: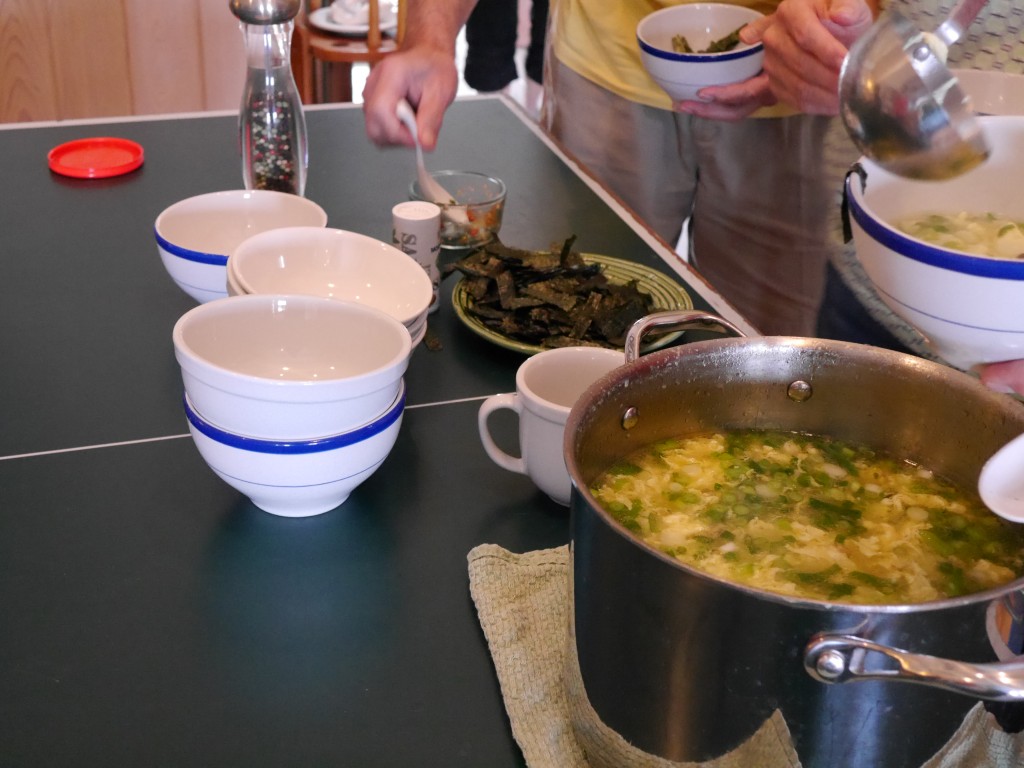 This is a main course of beef tenderloin (also known as filet mignon), potatoes, asparagus, soup, and kimchi: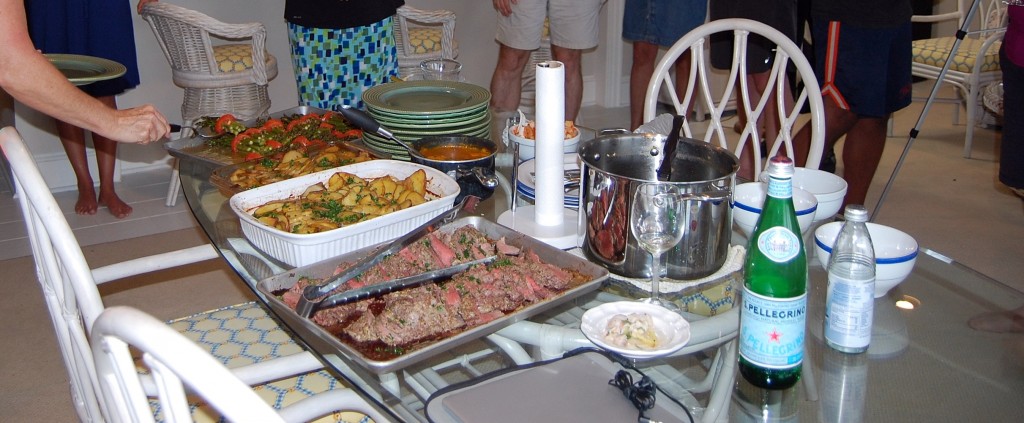 Lamb chops, spaghetti squash, potatoes, and onions:


Duck breast and sweet potatoes in a raspberry sauce: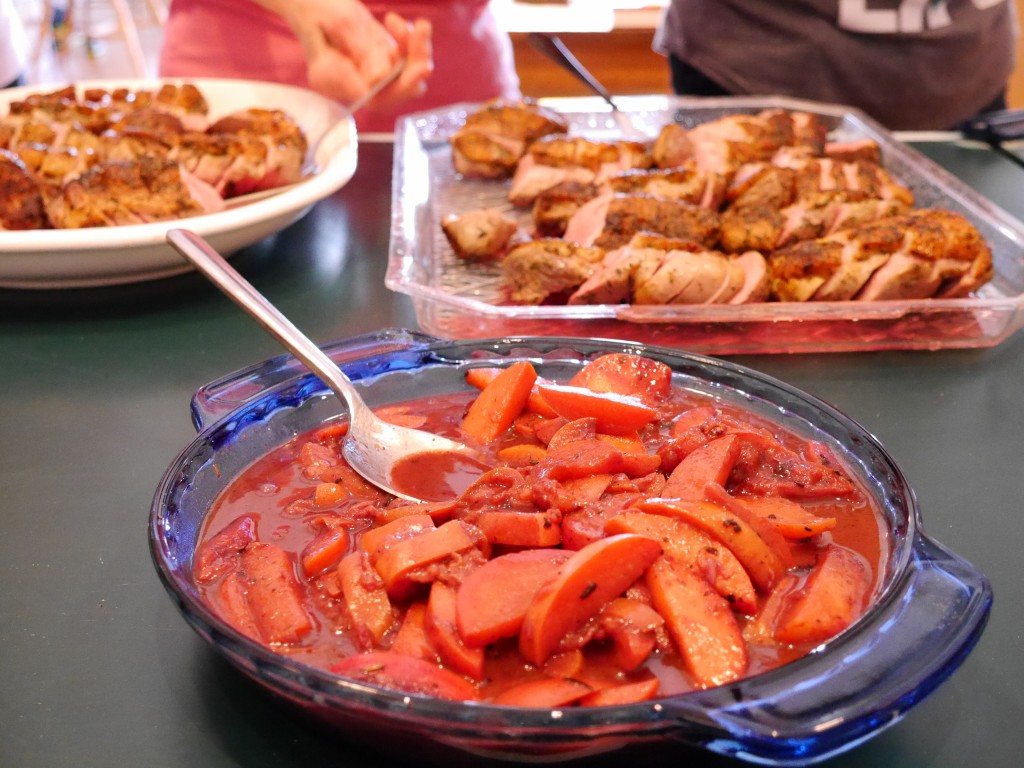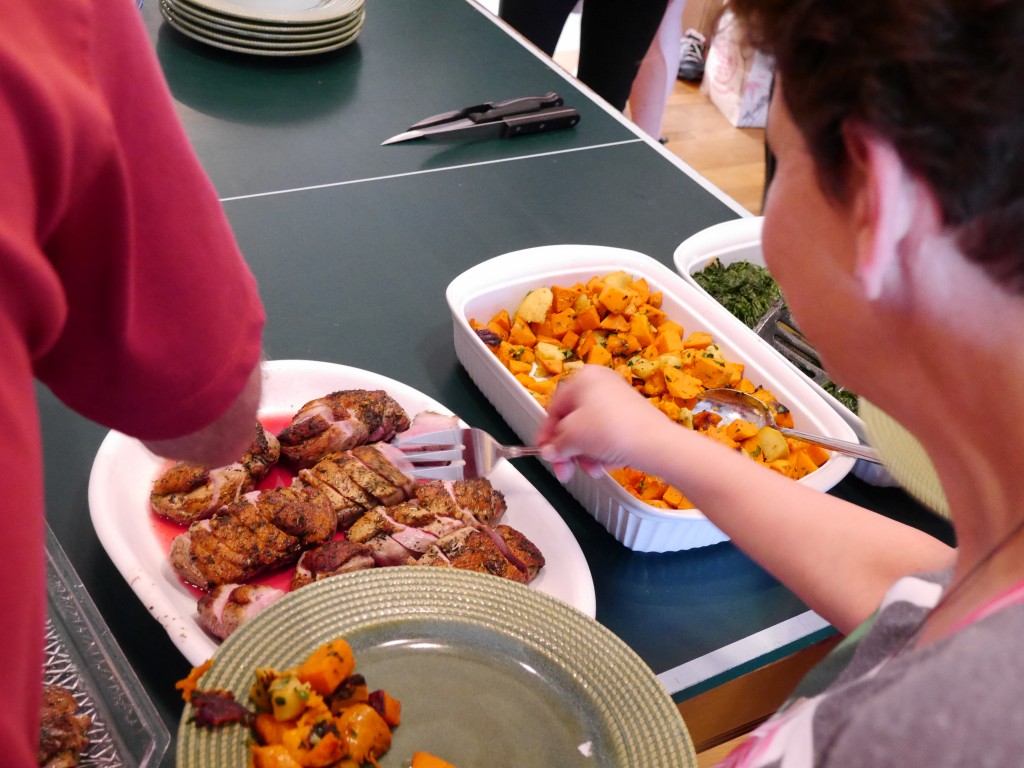 Note that we don't deprive anyone of food, but the Retreats have proven to be excellent for weight loss among those who are overweight or obese (and for weight gain among those who are underweight). My 2014 Ancestral Health Symposium talk discussed why that is.
Circadian Rhythms
We teach control of the light environment, so that there is bright natural light in the day and red-yellow light at night. Here are two views of the night lighting from our former (smaller) location, used in May 2014: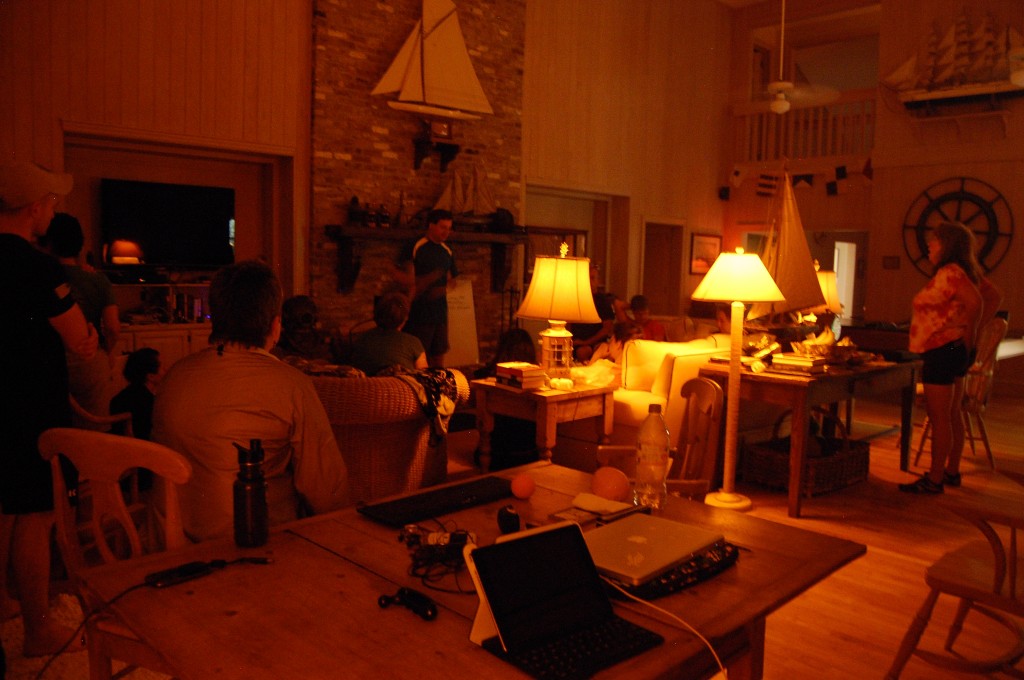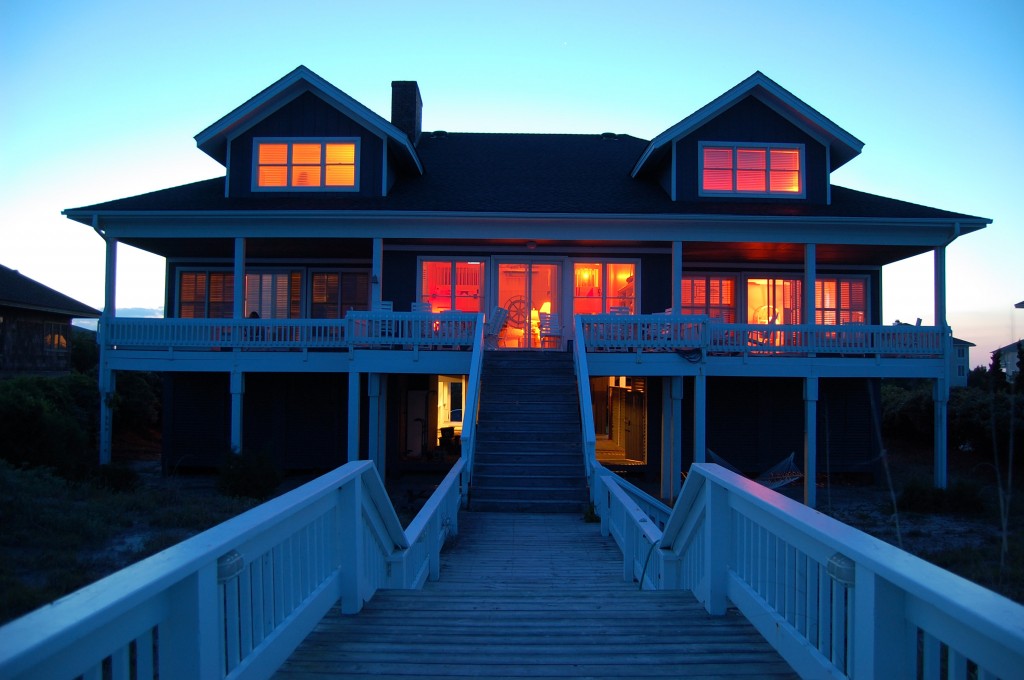 Where the lights cannot be adjusted, one can always resort to blue-blocking glasses, as around the Pura Vida pool table: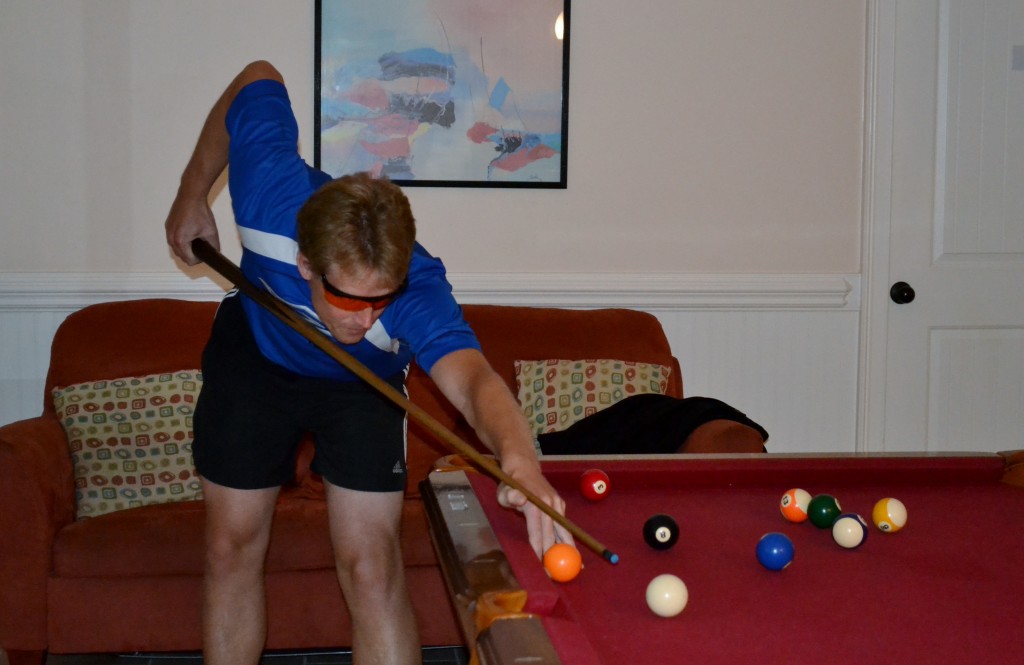 Circadian rhythm entrainment touches every aspect of life at the Retreats, including the types of activities we do at different times of day, when food is eaten, and details of the environment like lighting, sound, and temperature.
Free Time
The schedule set aside 3 hours each afternoon for free time, which could be used for personal health coaching. We did the health coaching on a private second floor deck: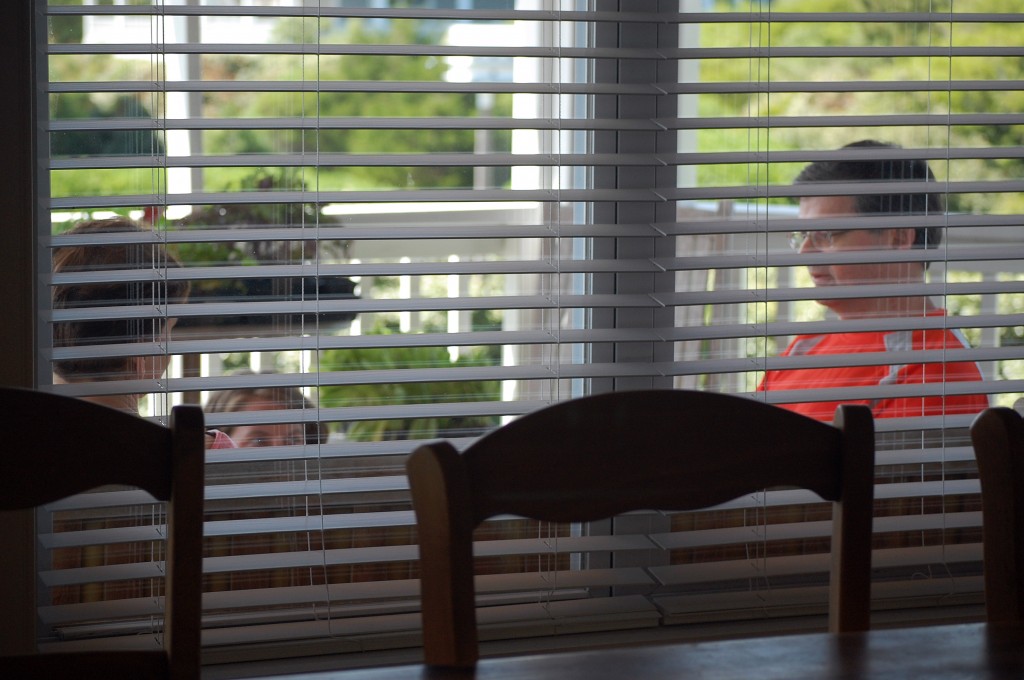 The staff managed to steal a little time for relaxation: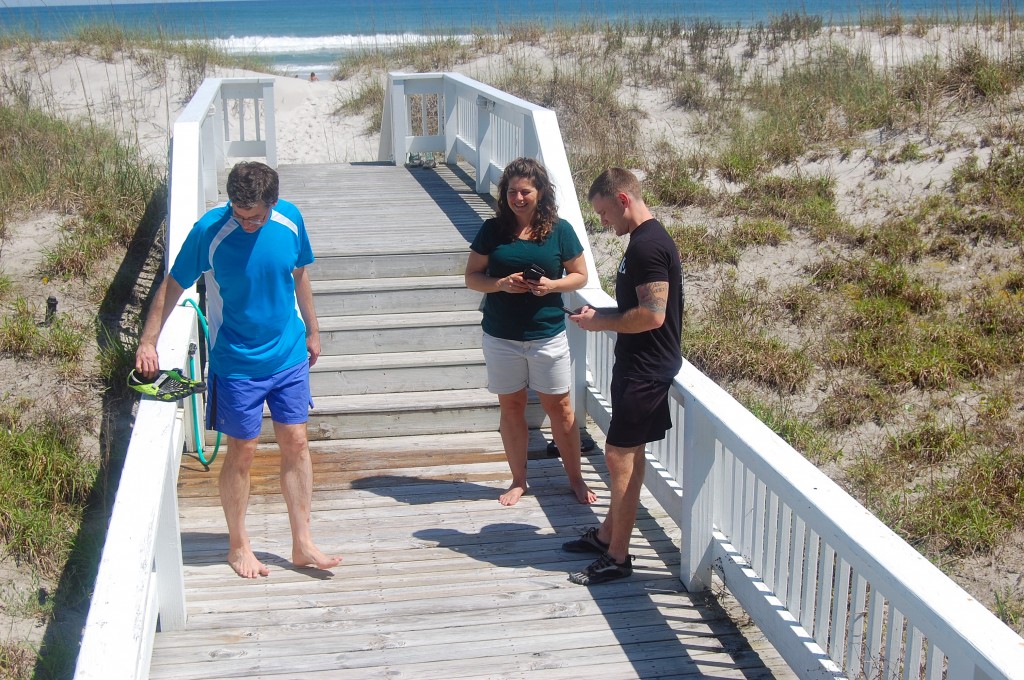 Most of the guests seemed to feel they were getting enough exercise in our activity sessions, and used the free time in restful ways: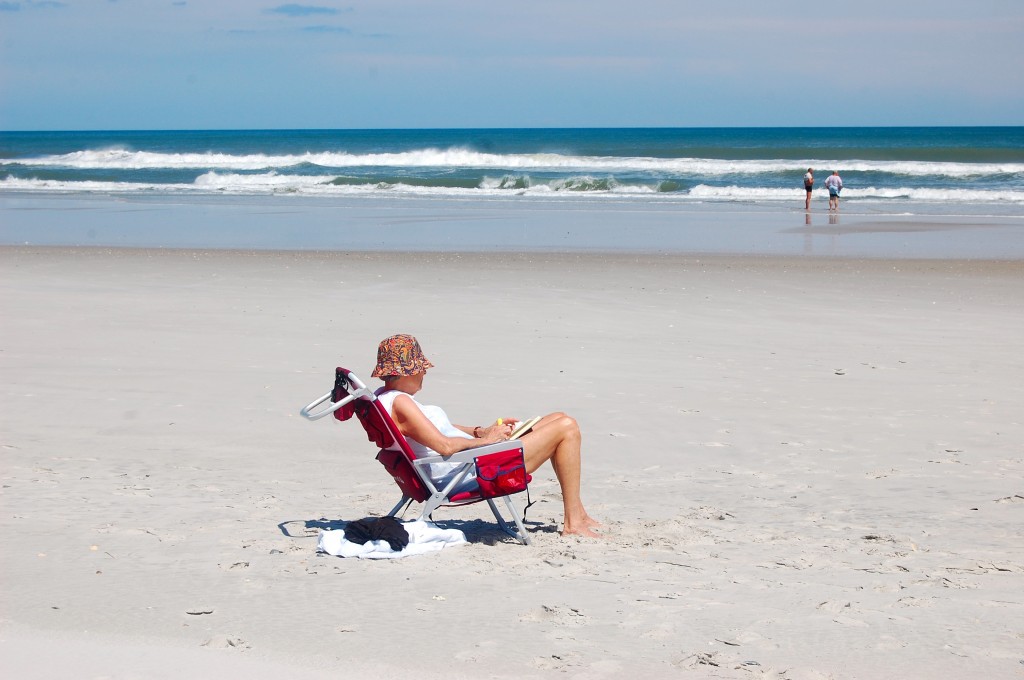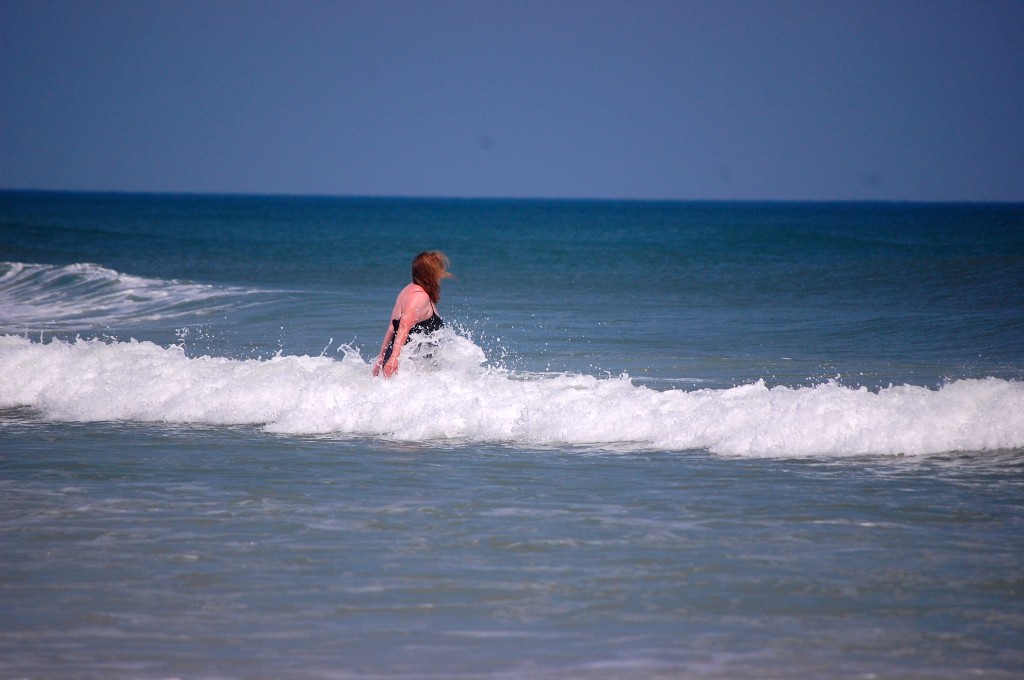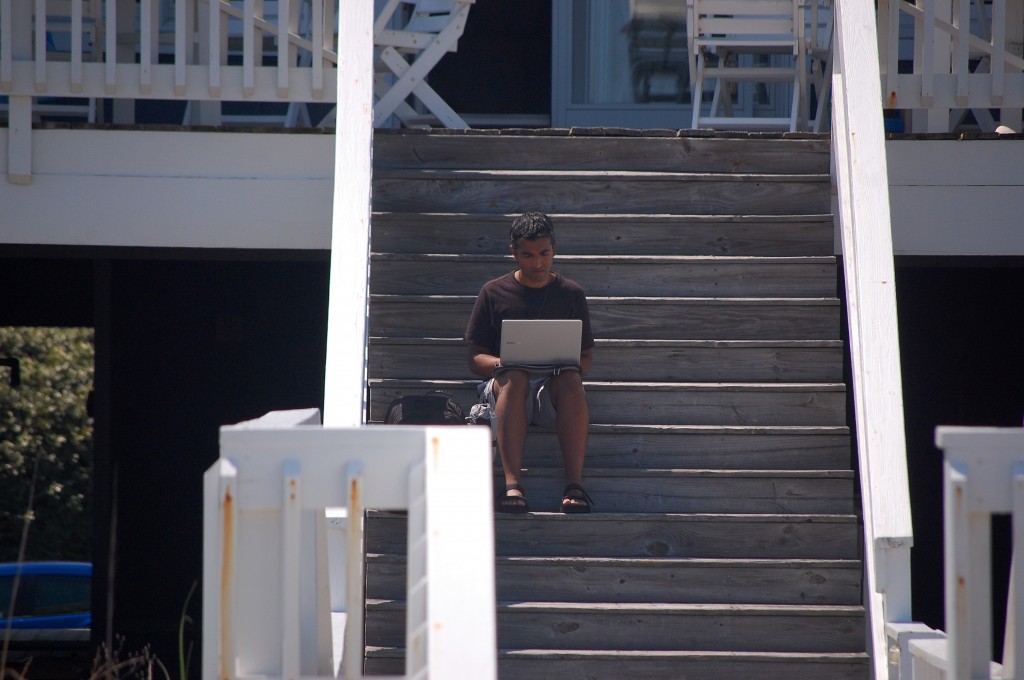 All Good Things Come to An End
At the May 2014 Farewell Dinner, a gift for Shou-Ching: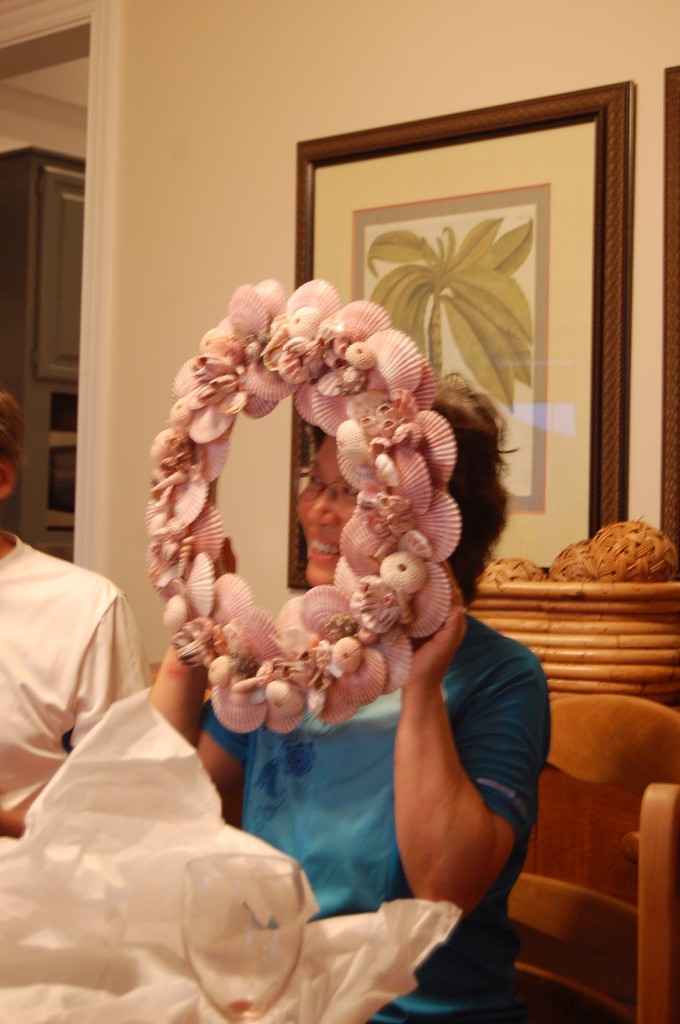 The best part of the Retreat has been the friendships made. We have a Facebook group for alumni, and many have kept in touch. Shou-Ching now has a small library of meal photos texted to her by retreat participants. This really touched her; after years of working in the competitive and busy environment of Harvard, it was special and rewarding for her to get to know the kind and lovely people who she has met through the blog and Retreat.
Join Us
We are currently accepting reservations for upcoming retreats in October 2015 and May 2016. We invite you to join us!