PAJ: This is a guest post by Mario Renato Iwakura, who comments as "Mario" and is our resident authority on hypothyroidism. At chez Jaminet we'll be placing an order for tapioca starch soon to give this recipe a try. Looks scrumptious!
Ingredients
400g (14 oz) regular or sour tapioca/manioc/cassava flour/starch
200g (7 oz) grated parmesan cheese
200ml (6.7 fluid oz) milk
2 eggs
2 tablespoons butter (30g/1oz)
1 teaspoon sea salt
Recipe
1. Put the tapioca flour in a bowl.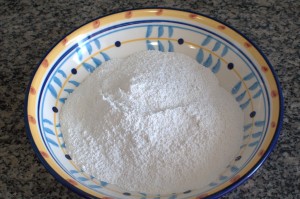 2. Heat the milk, butter and salt together to just shy of boiling (90ºC, 194ºF).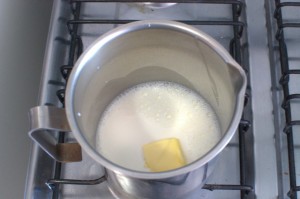 3. Slowly blend the milk-butter-salt into the tapioca flour stirring constantly until thoroughly mixed.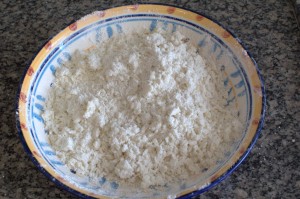 4. Let the batter cool and then add the eggs.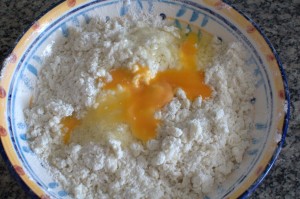 5. Knead until smooth.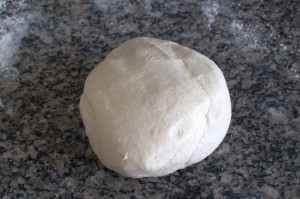 6. Add the cheese and knead again until smooth.
7. Form into balls of around 30/35g (1/1.2oz).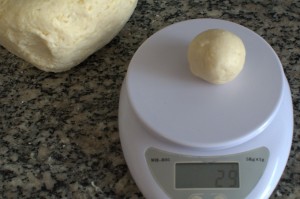 The recipe will make around 30 balls.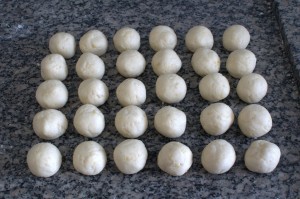 8. Bake in a pre-heated woven (200ºC/400ºF) unti golden brown (around 20min if not frozen).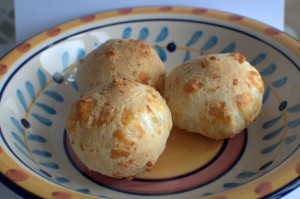 9. Enjoy while hot!
Some tips, information:
a. The original recipe calls for "Queijo Minas Curado" (ripened Minas cheese), Minas Gerais is a Brazilian state.
b. If you think that parmesan is too strong, you can use a mix of parmesan with another cheese.
c. You can add little pieces of gorgonzola, bacon, garlic or parsley to the balls.
d. Sour tapioca flour makes a tastier cheese puff.
e. Tapioca/manioc/cassava flour or starch is all the same thing.
f. The balls can be frozen.