We have been neglecting the blog to be with family, but luckily for us reader erp is much more diligent, and has sent us a recipe for Pumpkin Mousse.
Erp tells us that this is her assemblage of ingredients: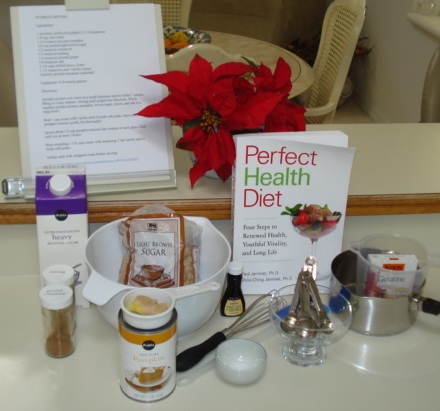 We are quite pleased to see our book included, but be aware that this may provide too much roughage for some and can be excluded from the recipe!
A more conventional list of ingredients is:
1 envelope unflavored gelatin (2 1/4 teaspoons)
1/4 cup cold water
1 (15-ounce) can pure pumpkin
1/4 cup packed light brown sugar  (original recipe calls for 3/4 cup!!!)
1/2 teaspoon cinnamon
1/2 teaspoon nutmeg
1/4 teaspoon ground ginger   
1/8 teaspoon salt
2 1/4 cups chilled heavy cream
1 1/2 teaspoons pure vanilla extract
Garnish: ground cinnamon (optional)
 Equipment: 8 (8-ounce) glasses
Sprinkle gelatin over water in a small saucepan and let soften 1 minute. Bring to a bare simmer, stirring until gelatin has dissolved. Whisk together gelatin mixture, pumpkin, brown sugar, spices, and salt in a large bowl.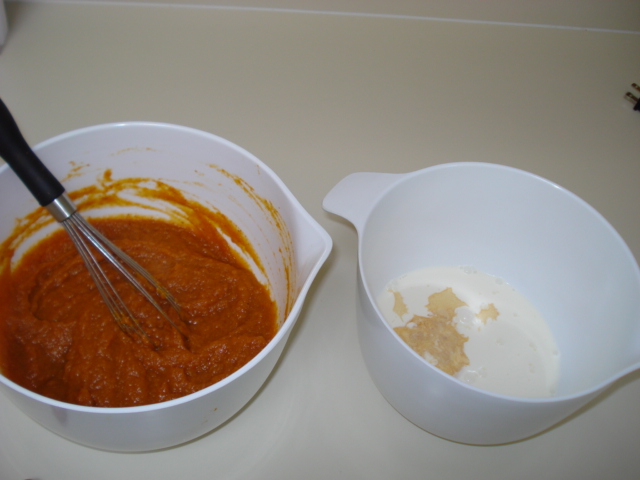 Beat 1 cup cream with ½ tsp. vanilla until it holds soft peaks, then fold into pumpkin mixture gently but thoroughly. Spoon about 1/2 cup pumpkin mixture into bottom of each glass. Here it is at this stage: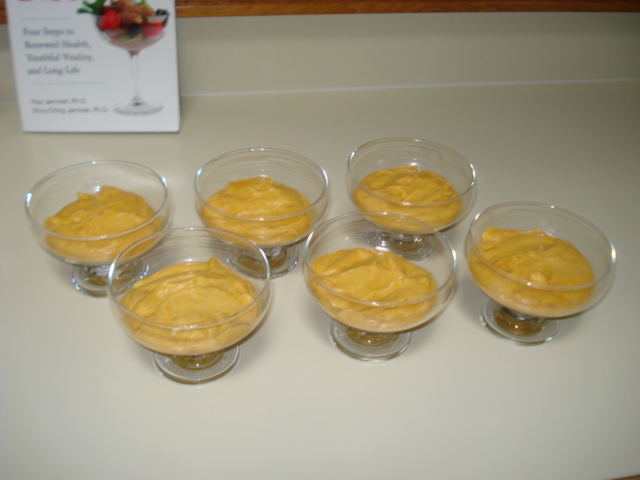 Chill until set, at least 2 hours.
Meanwhile, beat remaining 1 1/4 cups cream with remaining 1 tsp vanilla until it holds soft peaks: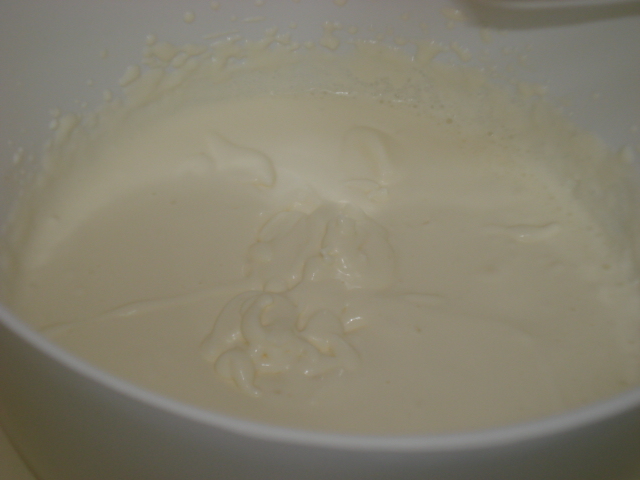 Dollop each with whipped cream before serving. Top with shaved dark chocolate or sprinkles if desired. The finished product: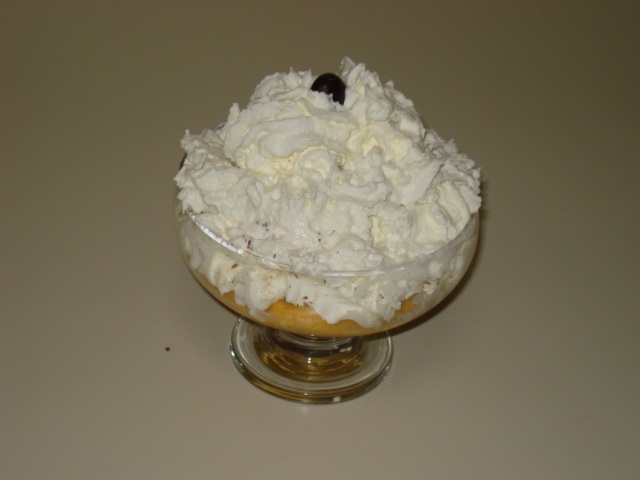 Hat tip: KitchenDaily.com.
Thanks erp!