Here's what caught my eye this week:
[1] First, thank you to Mark Sisson: Our thanks to Mark Sisson and Mark's Daily Apple for listing us among his "18 Underrated Blogs You Should Be Reading". We're in excellent company because all 18 are great blogs. Many of the blogs are fairly new, which demonstrates how rapidly the Paleosphere is growing. Mark is in many ways the leader of the Paleo movement (deservedly so), so we're honored and proud to be recommended by him.
[2] For aural amusement: I love the way Dinah Washington sings this song.
[3] Interesting posts this week: Speaking of Mark, he somehow produces high-quality interesting posts every day. This week I was intrigued to learn that Australian aborigines were engaging in eel farming on a massive scale as early as 6,000 BC.
Melissa McEwen commented on "Venus-gate".  Also in Paleolithic commentary, anthropologist Julien Riel-Salvatore gives an update on the finding that Neanderthals cooked starches by boiling in water or moist baking. Quick summary: at Shanidar, Iraq, they cooked date palms, wild barley and legumes; at Spy, Belgium, they cooked water lily corms, sorghum, and five other starchy plant species.
Chris Masterjohn had a fascinating post: "When Fat Burns In the Flame of Lean Muscle Mass — Better Put That Butter Either on Steak or Potatoes". I left some thoughts in a comment there.
In his post welcoming Mark's Daily Apple readers, Chris mentioned us among his top referrers. We're delighted to have passed readers along, but disappointed that we rate so highly – it means others aren't linking to him enough!
Emily Deans writes on who's vulnerable to stress and why.
The Scientist tells us that oxidative stress in birds produces timidity as well as shortened lifespan.
Greg Laden of Science Blogs addresses the claim that Paleolithic peoples didn't live long. In fact, it appears that life expectancy of girls was well into the 50s; as in all premodern societies, the greatest mortality was at childbirth and infancy.
The New York Times joins Ray Peat, Matt Stone, and others in discussing possible benefits of fructose at low doses. It turns out that after intense exercise or fasting has depleted glycogen, glycogen is replenished most rapidly by a mix of 2 parts glucose to 1 part fructose. Precisely the ratio in bananas! Perhaps bananas are the best breakfast.
The New York Times also reported on a study which found the lowest mortality with intake of more than 6 grams of sodium per day. That's about 2 teaspoons of salt.
In yet a third New York Times report, we learn that removal of the tonsils causes obesity. Of course, the tonsils have an immune function, obesity is a disease, and pathogens cause disease. But that's not the explanation doctors are proposing:
One of several theories is that enlarged tonsils cause difficulty swallowing, prompting a child to eat less. Once the tonsils are removed, appetite returns.
For lovers of baked goods, Chef Rachel Albert, the Healthy Cooking Coach, has a 99% Perfect Health Diet compliant (save for a bit of legume-derived xanthum or guar gum) recipe for Rosemary-Garlic Popovers.
[4] That plush toy looks real:
[5] Venus-gate revisited: Those odd-shaped Paleolithic figurines? Maybe they were a result of the Gravettian liposuction industry.
Gina Kolata ("With Liposuction, the Belly Finds What the Thighs Lose") reports that liposuction doesn't produce lasting weight loss. When liposuction is used to remove fat from one part of the body, the fat comes back elsewhere:
It took a year, but it all returned. But it did not reappear in the women's thighs. Instead, Dr. Robert H. Eckel said, "it was redistributed upstairs," mostly in the upper abdomen, but also around the shoulders and triceps of the arms.
[6] How to lose weight fast: Stephan Guyenet continues his must-read series on links between the brain's reward system and obesity with a post on "How to Make a Rat Obese" and "How to Make an Obese Human Lean". Secret to the latter? Stock your refrigerator like this:
I wonder if this refrigerator would work as well:
[7] Seth Roberts has another long-term weight loss chart: This time the Shangri-La Diet comes out the best.
The Shangri-La Diet fits in with Stephan's ideas, but makes a radical claim: that although eating tasteless calories causes weight loss, it's not necessary that the whole diet be tasteless – only one spoonful a day is enough!
Seth's ideas are incorporated into our weight loss recommendations indirectly. Our recommendation (Perfect Health Diet: Weight Loss Version, Feb 1, 2011) is to eat normal dietary levels of carbs and protein, reducing fat intake a bit but eating the usual Perfect Health Diet foods – but to eat intermittently with a daily 16-hour fast. During the fast, meet any hunger with a spoonful of coconut oil, Shangri-La Diet style.
[8] Bravo: Our view of obesity was superbly summarized by Stabby on Mark's Daily Apple forum, and then reduced to a pithy aphorism by NourishedEm:
Stabby: Perfect Health Diet strives for…well…perfection in health and what follows from that? Better body composition.… [O]besity is a disease of metabolic syndrome, and eating a healthy diet can help in reversing it. The general mindset of someone trying to lose weight is that they would like as much of it gone as quickly as possible, but as always with everything it is the sustainability of things that ultimately matters. When we make health numero uno we put ourselves on the best possible path for the future.

NourishedEm: You don't need to lose weight to get healthy, you need to get healthy to lose weight.
[9] I love this photo: The Hadza of Tanzania:
From National Geographic via Conditioning Research.
[10] Willie Mays turns 80 today: Here's his famous catch:
[11] As if we needed more reason to avoid prostate exams: Biopsies are causing dangerous infections:
Studies emerging during the past year have uncovered that a small, yet growing percentage of those undergoing routine needle biopsy tests are becoming critically ill and dying from bacterial infections…. Nine out of 10,000 men whose tests were negative died within a month, researchers in Toronto reported in the Journal of Urology in March last year….

When he looked at hospital admissions among patients whose biopsy was negative for cancer, Nam discovered the chance of being hospitalized within a month of the procedure had increased fourfold in less than a decade, reaching 4.1 percent in 2005 from 1 percent in 1996, according to the Journal of Urology report.

When Nam searched for the cause of the hospitalizations, he found 72 percent had an infection-related diagnosis.
[12] Post of the week: In a week with some great competition, anthropologist Peter Frost of Evo and Proud wins the prize with a really interesting post on Candida infections. He presents evidence that a few substrains of Candida, which thrive in the mouth and vagina, have evolved an ability to infect the brain and induce a preference for sexual activity in "non-Euclidean" geometries. Startling if true. Of course, it's only a matter of time before many pathogens evolve these abilities.
[13] Shou-Ching's Photo-Art: This week's installment – click to enlarge: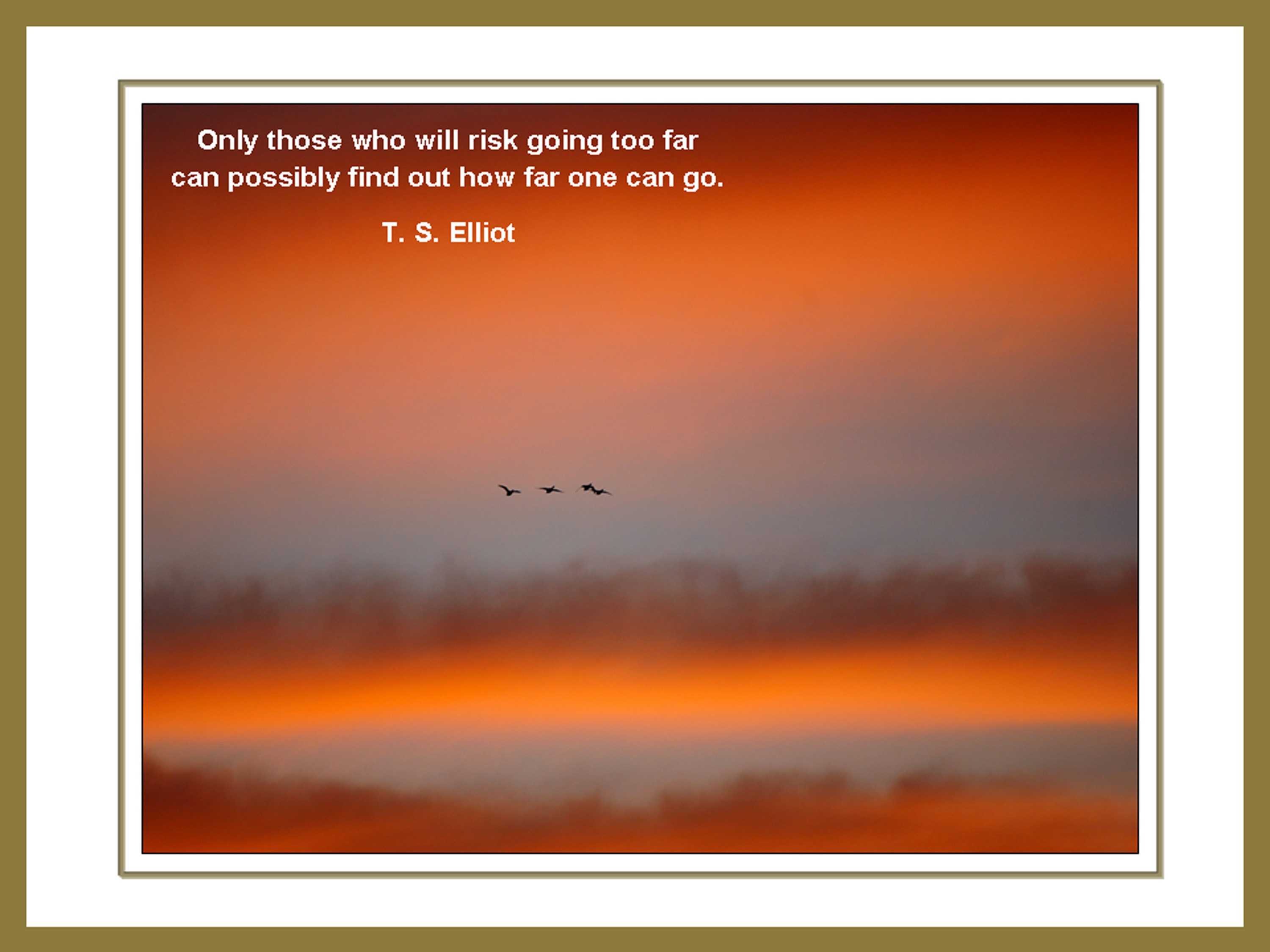 [14] But do the computers have health insurance?: Scientists afflict computers with schizophrenia to better understand the human brain:
Computer networks that can't forget fast enough can show symptoms of a kind of virtual schizophrenia, giving researchers further clues to the inner workings of schizophrenic brains, researchers at The University of Texas at Austin and Yale University have found.
Pouring corn oil and sugar into the computer also impairs it, giving further clues to the origin of mental illness.
[15] Not the weekly video: The ultimate dog tease:
Via Bix.
[16] Video of the week: The Coral Triangle is a huge area centered on the Indonesian archipelago. The Bajau are a people who not only maintain Paleolithic lifeways – they live much their lives at sea. The Bajau are often hard of hearing due to intentionally puncturing their eardrums to facilitate diving. This video is mainly about conservation, but I thought the parts about the Bajau were most interesting:
People of the Coral Triangle from James Morgan Photography on Vimeo.
The conservation part touches upon a topic that came up in the comments last week, in which Peter argued that to save fisheries we need a system of oceanic property rights. Someone in the film (at 10:25) makes the same point in different words:
In order to enact a really sustainable and meaningful conservation program for the Coral Triangle region, we need to empower groups such as the Bajau to look after and curate their own environment.
Video via Barry Ritholtz.