[1] Summer Meet-up: We've chosen July 23 for the meet-up at Plum Island off Newburyport. We'll be at the beach at the south end of the Island between 4:30 pm and 6:30 pm and will be happy to picnic and hang out with anyone who cares to join us.
[2] Interesting posts and news: A six year old cancer patient, Diamond Marshall, got a visit from the Kate, the Duchess of Cambridge. What struck me was that her mother had died of cancer at age 32, when Diamond was 18 months old. Coincidence? Or contagion?
Before you answer: a new paper reports that IL-8 and CRP – both markers of infection – predict future cancer.
Chris Kresser interviewed Emily Deans, a combination that is self-recommending. Among many noteworthy tidbits, Chris is working with an 83-year-old Alzheimer's sufferer who is doing well on a Perfect Health Diet-style ketogenic diet.
Evidence that nitrate-rich foods, such as spinach and beetroot juice, are beneficial for vascular health and athleticism came out recently. Julianne Taylor has a few links. I might add that nitrates are also beneficial for immune function. Another recent study showed that exercise upregulates nitric oxide which is then stored as nitrites with long-term benefits. Nitrates also lower triglyceride levels and help cure hypertension. So, eat your spinach and exercise!
Seth Roberts reminds us of a good quote (modified from Beveridge): "Everyone believes an experiment except the experimenter; no one believes a theory except the theorist." In another post, Seth reports that health in the US as measured by age of disease onset has not improved since the 1960s, life expectancy in the US peaked in 2007 and is now declining, medical care has stagnated, and this should be a big story.
Seth is right. Deteriorating results with exploding costs is not a good combination. We believe a focus on diet, nutrition, and antimicrobial medicine would deliver far more benefits at much lower cost than the current approach.
Pål Jåbekk notes something I've been meaning to blog about for quite a while:
[Y]et another study finds that overweight people have higher life expectancy than their lean counterparts, albeit with greater risk of disabilities. Perhaps our focus should be on natural foods and exercise, rather than on the significance of some extra padding. (study here)
Pål also gave us a thoughtful response to Stephan's series on food reward. Highly recommended.
Hans Keer added starch to his diet, felt better, and decided he needs a new name for his site: Goodbye CutTheCarb.
Giardia infections account for 6.5% of cases of IBS in Italy. If you have digestive problems, it's probably due to some kind of infection.
Via Craig Newmark, epidemiologist Tara C Smith:
As I've laid out this week (part 1, part 2, part 3), the realization that a fairly simple, toxin-carrying bacterium could cause a "complex" and mysterious disease like hemolytic uremic syndrome came only with 30 years' of scientific investigation and many false starts and misleading results.
Infections should be the first suspect in any disease, not the last.
We mentioned the Flynn effect in our book: intelligence rose steadily through most of the 20th century. A group of economists offers a possible explanation: Lead poisoning caused depressed IQ in the 19th and early 20th century, and cessation of the use of lead in plumbing gradually returned IQs to normal.
Nothing to do with health, but very entertaining: Steve Sailer on Racehorse Haynes.
[2] Just to show how cultured we are, some classical music: Beethoven's Fifth translated into sign language.
[3] The turtle doesn't seem worried:
Via Yves Smith.
[4] It's not so bad to be the smallest loser: If I do a blog post on why the overweight live longer, this might be a good place to start. In mice on calorie-restricted diets, those who lost weight quickly had shortened lifespans, those who lost little weight had lengthened lifespans:
[S]trains with the least reduction in fat were more likely to show life extension, and those with the greatest reduction were more likely to have shortened lifespan…. [F]actors associated with maintaining adiposity are important for survival and life extension under dietary restriction.
Having trouble losing weight? Maybe you'll have a few extra years to figure it out.
[5] High serum cholesterol is healthy: In a paper reviewed by Dr Briffa, Japanese investigators provide further support to an idea that I believe we discussed in our book: serum cholesterol protects against stroke.
People with TC over 6.2 mmol/l (240 mg/dl) had a 77% lower risk of stroke (96% lower chance of hemorrhagic stroke) than those with TC below 4.1 mmol/l (159 mg/dl).
It looks like high serum cholesterol almost totally eliminates hemorrhage risk. Worried about stroke? Ask your doctor how you can raise your cholesterol.
[6] How do you do it? Dr. Walter Willett knows: In our book we quoted Dr. Walter Willett of the Department of Nutrition at the Harvard School of Public Health disparaging coconut oil. Dr. Willett has become friendlier toward fat in recent years, and when we saw he was re-addressing coconut oil in the Harvard Health Letter, we hoped to find an endorsement. Alas, he still favors vegetable oils. The trouble with coconut oil is that it raises serum cholesterol:
I don't think coconut oil is as healthful as vegetable oils like olive oil and soybean oil, which are mainly unsaturated fat and therefore both lower LDL and increase HDL. (http://pmid.us/21702109)
[7] Shou-Ching's photo art: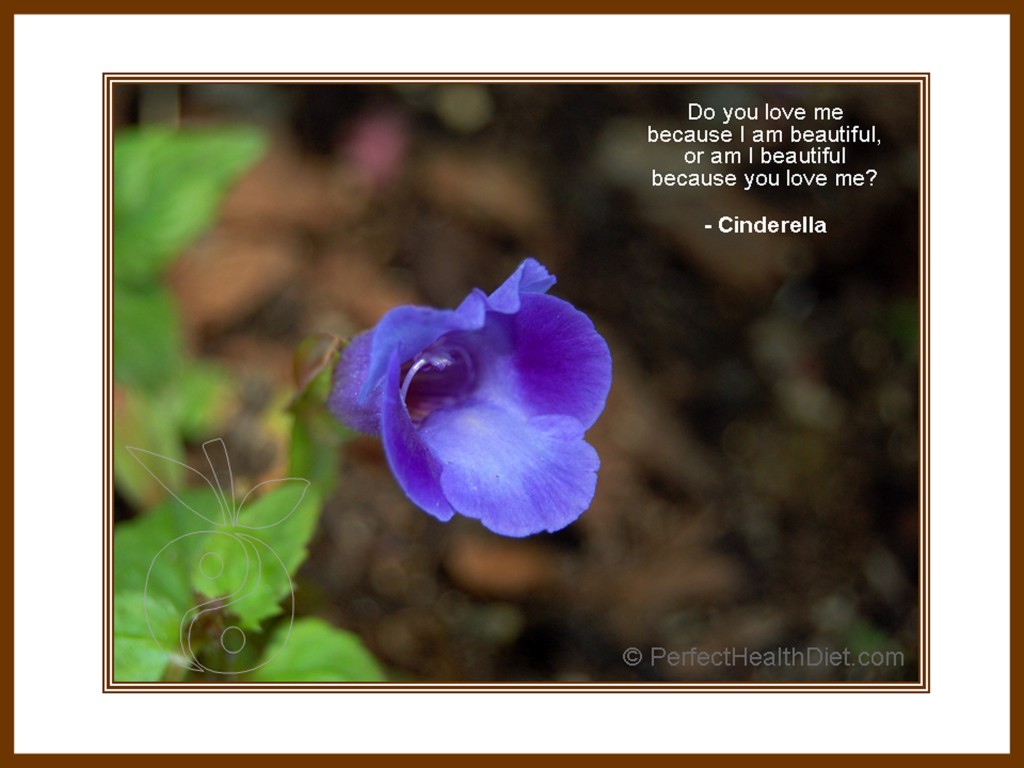 [8] Not the weekly video: Evidence that nurture defeats nature:
Via The Anchoress.
[9] Weekly video: Plains Milky Way from Randy Halverson: