The Paleo Summit continues: today we have Cate Shanahan, Keith Norris, and Daniel Chong; tomorrow the summit wraps up with Jimmy Moore, Stephanie Greunke, and Dean Dwyer.
To download the full set of videos, you can buy the Paleo Summit upgrade package:

[1] Music to read by: Davy Jones passed away at 66 from a heart attack:
He looked good 8 months ago, just overweight:
One more for the road:
[2] Interesting items:
Beth Mazur organized discussions at PaleoHacks for each of the Paleo Summit talks. Here is a list:
Jimmy Moore asks, "What's With The Antagonism About Low-Carb From The Paleo Community Lately?"
Richard Nikoley's ideas have been sipping scotch in the back of his mind, and now that his safe starch experiment is going well, they're ready to come out:
Four days in, and I'm averaging 300-400 calories below what I was averaging before. I feel more full on average, more satisfied, sleep WAY better, and have a mental go-for-it attitude I haven't felt since I was on that high-fat diet, in caloric deficit and losing 60 pounds.

I've lost between 2 and 3 pounds since weighing in Saturday morning when this all began.
SCD Kat is giving up starches after contracting appendicitis. Get well soon, Kat!
J Stanton gives us the next big thing: the Australopithecine Paleo Diet.
Conner Whitney, cancer survivor, chef, and author of Zest for Life: The Mediterranean Anti-Cancer Diet
, explains healthy ways to create processed meats, including home-made bacon.
Bruce Charlton reports that nerve function has degraded 35% since the 1880s. He thinks it's due to genetic changes; I would put my money on dietary changes and the evolution of chronic infectious pathogens since the invention of plumbing and water treatment.
Fight Aging! notes a 1929 study in which rats lived 10% longer when some of their dietary wheat was replaced with milk. Elsewhere, Fight Aging! notes that HDAC inhibitors can reverse Alzheimer's in a mouse model. This is interesting, because many foods contain HDAC inhibitors, and HDAC inhibitors are also effective against cancer, as I will blog about in my next cancer post.
We're pleased to be featured in "Dan's Report".
Dan's Plan reprints a post by JD Moyer that starts with the links between Toxoplasma infection and traffic accidents, and ends by saying you should drag your doctor into the modern era.
A Mongolian-trained Harvard doctor thinks modern milk has too much progesterone. Mongolian milk is much healthier.
Cate Shanahan thinks that the elevation of rT3 and decrease of T3 thyroid hormone sometimes seen on extreme low-carb diets is due to abrupt reduction in carb intake. I think it's due to the body being unable to manufacture enough glucose to meet its needs.
Jack Kruse offered two posts: First, why you shouldn't eat a banana if you find yourself in Calgary, Canada on Dec 31st. Second, why the death of a patient from cold taught him that we should expose ourselves to cold. Melissa McEwen thinks Jack's posts deserve criticism. Melissa's post has a vigorous comment thread that includes comments by me, Chris Kresser, Kurt Harris, Steve Parker, and others.
Walking the dog can be hazardous to your health.
The New York Times reports: postprandial blood glucose will be better regulated if you keep moving.
Stephan Guyenet reports that more palatable foods are less satiating.
More on food reward: The history of toothpaste shows that the Flavorists were already getting started in the early 1900s.
Paleo ideas are going mainstream: FoxNews has a slide show featuring nutritionist Carol Cottrill's advice to avoid processed foods.
Dr Steve Parker reviews Mark Hyman's book, which is #1 on Amazon.
Robert Su asks: what does it mean if you can hear your heartbeat?
Judy Tsafrir discusses the FODMAP diet.
Via Ruthie, cuddling dying pets can sometimes give the owner a life-threatening infection. A hospital in Akron, Ohio, saw three such cases in a year.
Jennifer Fulwiler remarks upon a photo series of New Yorkers eating dinner: "I was surprised by the number of people who ate alone and/or who watched TV or used the computer during dinner." New York is a lonely place.
[3] Cute animals: Looking for ideas to treat the mange on your baby sloth?
Also, be careful in Calgary: Stabby's Japanese cousin is visiting.
[4] Only in Japan: Japan is a special culture. Many tsunami survivors lost all their family photos in the flood, and Japanese photographer Nobuyuki Kobayashi, with the help of hair and makeup volunteers and a legion of grade school students, decided to make up the loss with professional portraits and letters of support from schoolchildren. Here's a slideshow.
This is Katsuko Abe, age 71, with her dog Kaede, getting ready for her portrait:
[5] Giving up weight for Lent? In the same post I linked above, Jennifer Fulwiler shares some good news:
As I look for something to wear this weekend, I'm reminded that I am in the middle of the wardrobe crisis that I've been waiting to have for ten years: all my clothes are too big. I don't mean a little loose; I mean I perpetually look like I'm headed out to an M.C. Hammer costume contest.

Over the past few months I've lost 25 pounds. That's a good thing, mainly since the drop on the scale was more of a side effect of lifestyle changes that have left me with more stamina and energy than I had when I was 20….

It's too long a story to explain in detail here, but the short-short version is that it was Perfect Health Diet + rethinking what a reasonable portion size looks like + accepting that spiritual warfare really does come into play with getting healthy + learning to depend on a good jog for an energy boost.
[6] More on pork: Via Dan Moffet, another reason to avoid undercooked pork:
[7] Not the weekly video: Via Chris Highcock, Jeb Corliss makes a spectacular base jump in a wingsuit:
This was in Switzerland. On 16 January 2012, Jeb suffered multiple leg fractures in a similar jump off Table Mountain, Cape Town, South Africa.
[8] Shou-Ching's Photo-Art: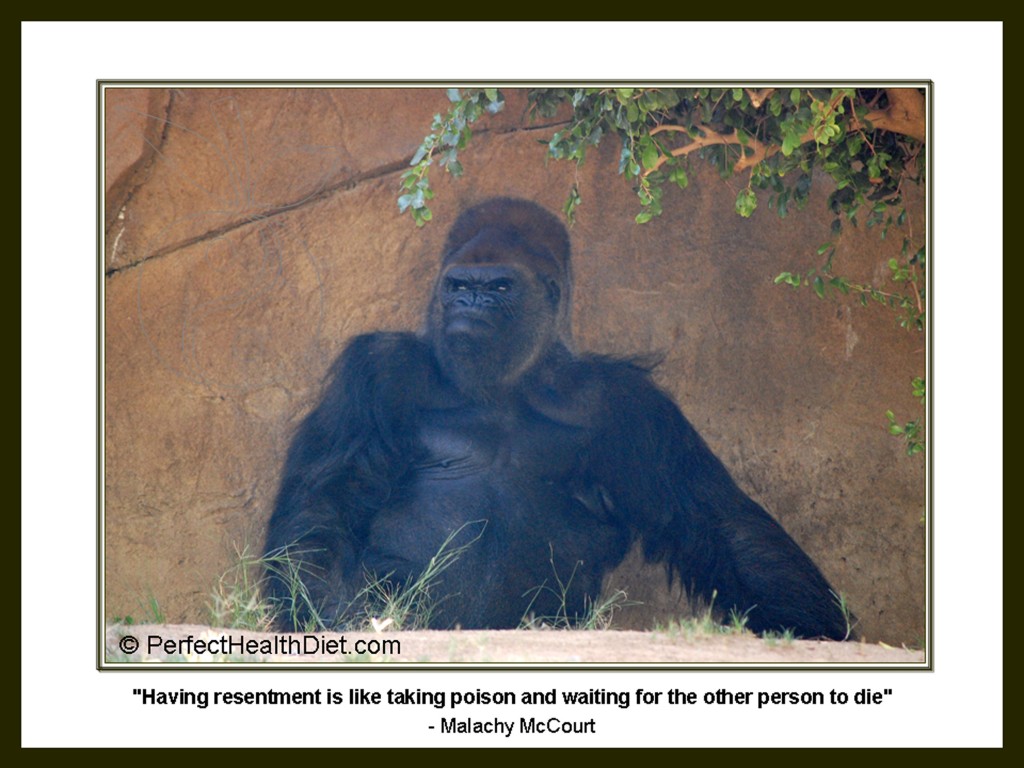 [9] Weekly video: The Dance of the Water Sleeves: