It's been a long time since we've done an Around the Web, but we're ready for some fun. The days are lengthening, spring is getting closer, and though there hasn't been much time for reading, a few items caught our eye.
[1] Music to read by:
[2] Interesting Items on the Web:
SparkPeople has a PHD team. Thanks gopintos!
Low Carb Friends has a PHD thread that's currently at eleven pages. Here's one person's post:
I am losing! And I am super happy. You know how people always say, "I can see myself doing XYZ way of eating forever" Well, I have NEVER been able to say that until now with absolute certainty. I LOVE the PHD and I love knowing I will eat each day.
Amy Kubal has the top 9 'BLOW YOUR MIND' reasons to attend Paleo FX 2013. I can't wait!
Even in northern Europe, Stone Age hunter-gatherers liked carbs: "The starch sources that the archaeologists have so far found include acorns and sea beet, the latter of which is the ancestor of both the beetroot and the sugar beet." And their dogs liked carbs too.
But Paleolithic diets were lower carb than the Neolithic: Not only the onset of cavities with the Neolithic, but the evolution of cavity-causing oral bacteria, tell us that starch eating greatly increased with the invention of agriculture.
John Ioannidis has argued that most biomedical research is wrong, and he was supported by pharmaceutical company studies: Amgen reported in Nature that its oncology and hematology researchers had failed to replicate 47 out of 53 highly promising results, the German drugs giant Bayer reported that it could not replicate about two thirds of published studies identifying drug targets. Via Mike the Mad Biologist, a new statistical study finds that if published p-values are to be believed and if the number of positive and negative results published are unbiased (both big ifs), then only 14% of biomedical research is wrong.
Seth Roberts believes two things about teaching.
Kamal Patel is quantifying himself.
The flu virus doesn't just cause the flu: it's been implicated in ear infections and pancreatic infections leading to diabetes.
Norovirus deserves our respect, but there's a way to reduce risk: wash your hands, and don't eat out.
Via @cillakat, a primer in infectious disease.
A new blog: "Perfect Health Party."
Andrew Badenoch had to abandon last summer's fatbike-packrafting journey through the Arctic. His account.
Do restaurants in China pass off pork rectum as calamari? This is a concern because of hepatitis E in pork intestine. If you visit China, make sure your "calamari" is well cooked!
Jamie Scott embraces the economic analysis of nutrients.
Why do our fingertips wrinkle in water? So that we can better grasp wet objects.
True facts about sloths. (Via Yoni.)
A surprising therapy for digestive tract blockage: Coca Cola.
The key to a long life: Don't fall!
[4] Cute animals: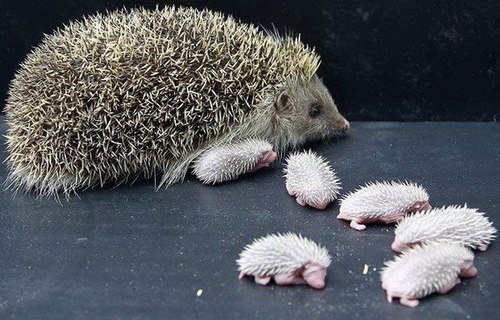 Via Yves Smith.
[5] Not the Weekly Video: Arthur Haines discusses myths of the Paleo Diet:
[6] More Cute Animals: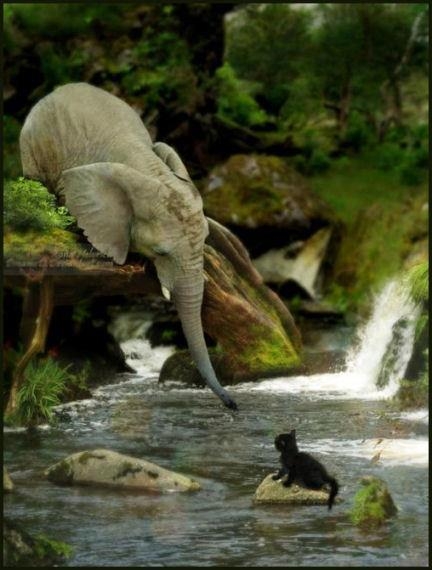 Via Yves Smith.
[7] Shou-Ching's Photo Art:
[8] Monthly Video: Via Scott Sterling, the story of Susannah Cahalan's descent into madness from an autoimmune disease: