The in-laws are now "in-laws once removed," and life is back to normal.
Our guests like nature as much as we do, so we spent most of the last 5 days outdoors. Since I haven't had time to do a real post, I thought I'd share a few photos (click to enlarge).
This is a New Hampshire landmark, the Indian Head: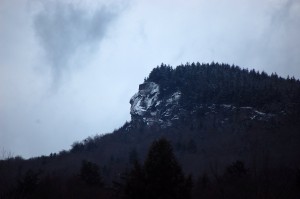 A leading New Hampshire tourist attraction, the Basin: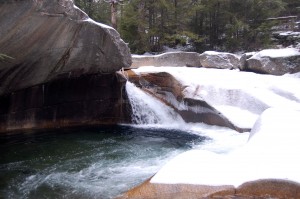 A light snow fell as we hiked.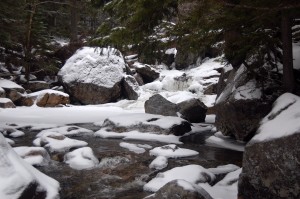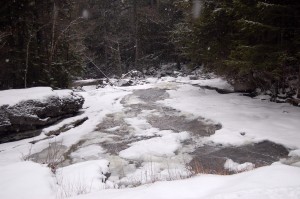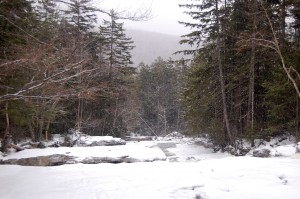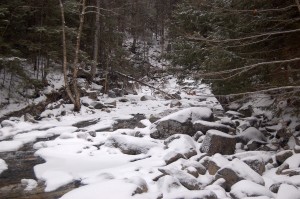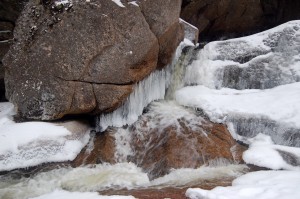 The trail crosses the stream here, and we decided to end the hike rather than try to step across these rocks: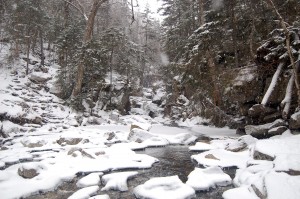 I've been wearing Vibram Fivefingers for the last two years and a new model, the Bikila, is much better for winter hiking. No frostbite in these: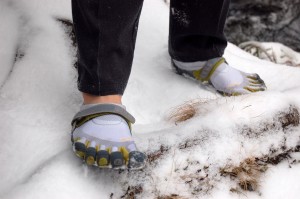 Our guests thought the fungi on these trees were the ingredient for Chinese Lingzhi herbal tea, but I have my doubts: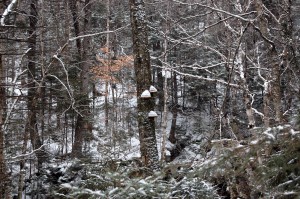 We gathered one for scientific examination: