Today is Encore Day at PaleoCon and once again (but for the last time) you can hear my talk for free. Please listen!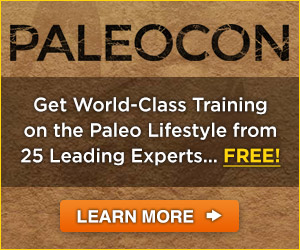 If you have trouble finding the link, an alternative path can be found here.
My talk is mostly about what we've learned from doing six months of Perfect Health Retreats. We're very proud of these Retreats and the health transformations they've accomplished. We're modifying them to turn them into a luxury vacation experience and a great educational opportunity at the same time. For more information about Perfect Health Retreats, now held on the beach on a private island in Wilmington, North Carolina:
Due to our various family, business, and life commitments, we can only offer two Perfect Health Retreats this year, so space is limited. The site we have chosen, the former vacation home of Kim Basinger and Alec Baldwin, has only seven bedrooms. Two have already been reserved. If you are interested, let us know! You can reach Paul Jaminet at paul@perfecthealthretreat.com and 617-576-1753 or Whitney Ross Gray at whitney@perfecthealthretreat.com and 910-763-8530.