Welcome, Food Renegades!
Kristen Michaelis of the outstanding Food Renegade blog asked me to contribute a guest post. I wrote a defense of the "Paleo" nature of "safe starches" like tubers, roots, and corms, called  "For the Love of Tubers".  Check it out! Especially if you want to know why I'm posting a picture of a Pandanus tree nut: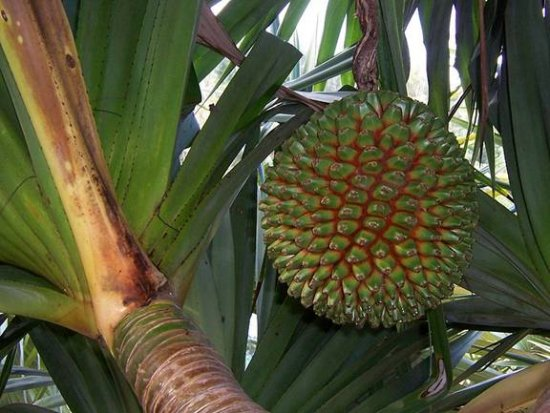 Pandanus nut. Source:  Wikimedia commons.
"For the Love of Tubers" will serve as today's food-and-health post; I'll also do an administrative post tonight about the book.
If this is your first time here, welcome! We are excited right now because our book, Perfect Health Diet: Four Steps to Renewed Health, Youthful Vitality, and Long Life, is about to come out; the proof copy arrived today, and copies will be shipped to buyers within a week or two.
Our belief is that everyone should and can become a healthy centenarian. Diet and nutrition, with occasional aid from antibiotics, is the key to defeating disease and postponing aging. 
If you have a disease of any kind, look for it in the categories list. I welcome requests for post topics, and am happy to explore the causes and cures of chronic diseases. My wife and I spent years figuring out how to cure our own chronic diseases; now we hope to help others, and in the process help shift medical practice toward natural healing methods based on diet and nutrition.
Welcome and please make yourselves at home!