We went to Cape Cod this weekend. In lieu of a food post, I'll share a few photos.
The water at Ridgevale Beach in Chatham, Massachusetts was a very swimmable 70ºF (21ºC), but hardly anyone else was swimming: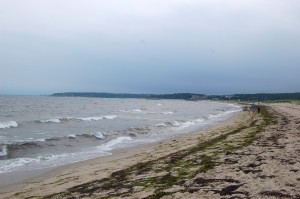 I don't know why. Too cool? Threat of rain? Rampant hypothyroidism? (UPDATE: Fear of sharks?)
We did meet up with a few native hunter-gatherers. Here is a Least Tern fishing for the benefit of his nesting mate: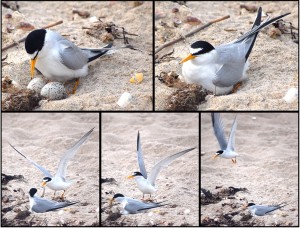 Here is a seagull who caught a crab: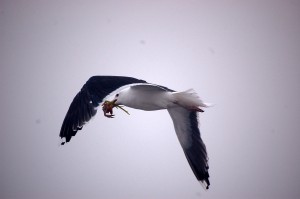 And a Piping Plover: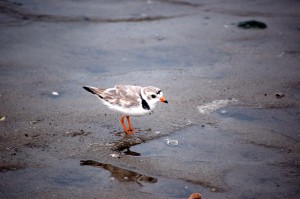 No, I didn't measure their serum cholesterol.
Happy Fourth of July everyone!