Shou-Ching and I would like to extend our thanks to Denny and Aimee Perrin, proprietors of Aimee's Livin' Magic, for inviting us to speak to the monthly Locavore Dinner last week. It was a delightful group of people, and Shou-Ching and I had a great time. It was also a lovely setting, looking out over an inlet from the Maine coast. If you ever find yourself passing through York Maine, check out their shop and art gallery at 254 Cider Hill Road (Maine Rte 91).
I'll be speaking again next Sunday, October 2, to the Living Paleo in Boston group, on the topic "Common Pitfalls of Eating Paleo." Thanks to Amit and Shilpi Mehta for hosting the event and suggesting the topic.
[1] Music to read by: Andy Williams tries to remember:
[2] Interesting posts this week: Brian Cormack Carr gave a very nice review of our book at Paleo Diet News.
Emily Deans discussed some papers which Jamie Scott found: evidence that gut dysbiosis may be a cause of autism, and proof that serotonin-depleted individuals are more prone to anger and irritability. This last is why anger and irritability are symptoms of brain infections: the immune response in the brain, driven by interferon-gamma and designed to deprive pathogens of tryptophan, dramatically reduces brain serotonin levels.
Speaking of Jamie, he has moved to a new site (ThatPaleoGuy.com), and this week discussed a paper I had been holding for a blog post: proof that plants can be toxic via RNA as well as protein. See Plant RNAs Found in Mammals in The Scientist. (PS: Jamie, you can import your old blog's content into your new blog.)
Dr. William Davis's new book Wheat Belly
is doing well: it's #78 on Amazon as I write this. Here is an interview in MacLean's. I haven't read the book yet, but Melissa McEwen has.
Some steps forward in the obesity discussion: Peter at Hyperlipid is following up on JS Stanton's lead regarding mitochondrial dysfunction in obesity. CarbSane chips in with evidence for metabolic diversity among the obese. Stephan Guyenet discusses evidence that humans over-eat and gain weight on a junk food diet.
Dr. John Briffa joins the "Taubes v Guyenet" discussion. He thinks compliance will be a big issue for unrewarding diets. In another post, Dr Briffa makes one of our favorite points: in weight loss, the first key is to never be hungry.
We associate protozoal infections with the tropics, but some protozoal infections are significant health threats in the US, including Toxoplasmosis, Giardiasis, and Babesiosis. LymeMD discusses how Babesia establishes chronic infections.
Beth Mazur finds a great quote from Wendell Berry :
People are fed by the food industry, which pays no attention to health, and are treated by the health industry, which pays no attention to food.
This reminds me of an observation made by Stan the Heretic: if medicine were about patient health, doctors would recommend chocolate rather than statins. Dennis Mangan is also on the chocolate bandwagon.
Yet another study has come out disputing the XMRV – chronic fatigue link.
Bruce Charlton likens the procedure of modern science to a "Texas Sharpshooter": whatever it hits, is where the bull's-eye gets painted. But unconventional approaches to science can sometimes prove highly productive. Recently, an advance was made by letting the public solve a puzzle as a communal game.
Kristen Michaelis of Food Renegade has a great rant about the loss of our freedom to produce and consume the food of our choice. Kristen gets a well-deserved Instalanche. Related: Richard Nikoley on how we've "advanced" from being socially powerful to socially powerless, and Andrew Badenoch of Evolvify explains that libertarianism – which I suppose could be called the institution of civilization – is non-Paleo; Paleo society did however benefit from the option to choose among competing bands.
Dr. Ron Rosedale discusses the influence of diet upon multiple sclerosis.
Finally, Dr Steve Parker asks, "Why did the cannibal eat the trapeze artist?"
[3] Nice hat: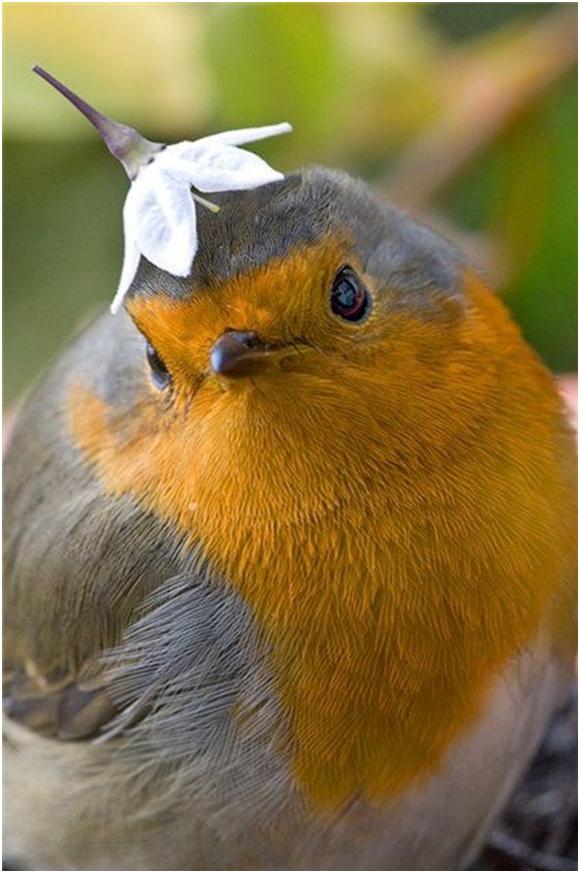 bird image
[4] Cool comments this week:
Daniel on the desirability of maintaining a high dietary choline: folate ratio.
Sweet Feather discussed the risks of high iron levels to those with the common genetic defect of hemochromatosis and how to adapt one's diet to it.
Shelley's comment on "ear rock" induced vertigo led me to this NPR video on how to cure vertigo with the "Epley maneuver".
GeeBee posted photos of her food – quiche and pork pies. I especially liked the quiche.
[5] Saudi Arabians get the strangest diseases: Lemon tree growing in ear syndrome:
Saudi doctors successfully removed a lemon seed stuck inside a woman's ear for nearly two months, ending fears that the seed could have sprouted, a newspaper in the Gulf kingdom reported on Thursday….

"The seed could have grown and generated branches but the wax in the woman's ear has prevented fluids from reaching the seed."
Via Rantburg. Of course, that doesn't beat the Irishman who died of spontaneous combustion. No word if alcohol or cigarettes were involved.
[6] Shou-Ching's Photo Art: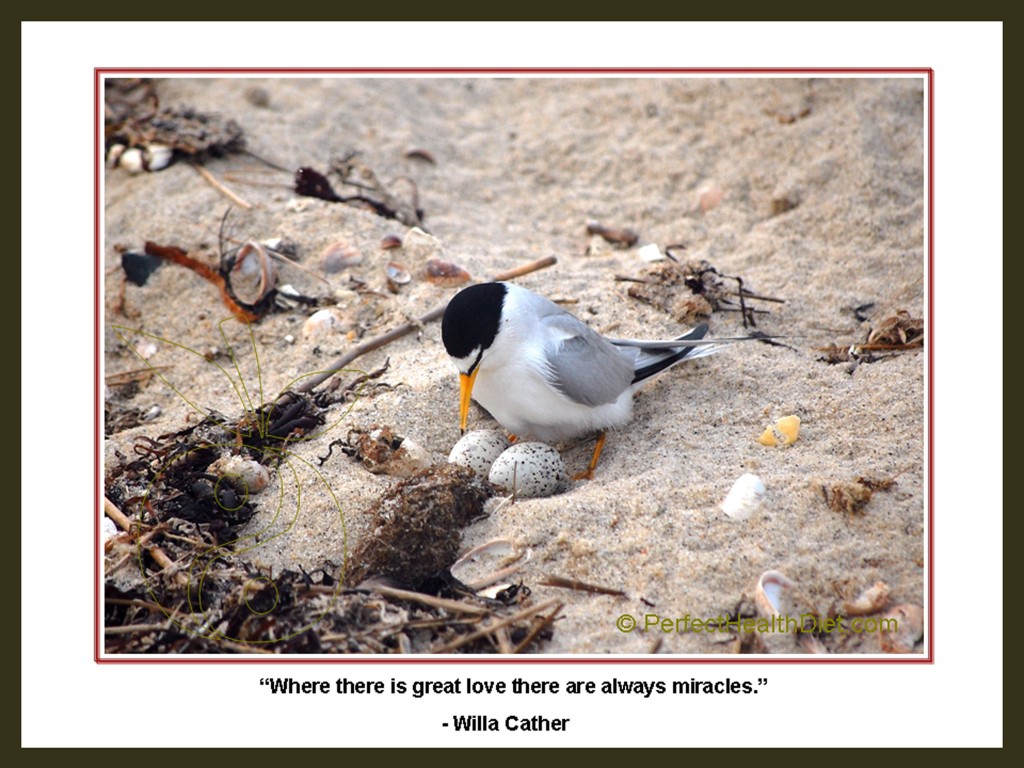 [7] Not the weekly video: For your amusement, Chinese bicycle acrobats:
[8] Heavenly bodies: This is the Milky Way above the Himalayas, photo by Anton Jankovoy:
From the Daily Mail via Barry Ritholtz.
[9] Weekly video: From the golden age of cinema, Robert Benchley explains "How to Eat":