Thank you, Dr Mercola, for introducing your readers to our diet.
Perfect Health Diet is a refined Paleo diet: Paleo, meaning it is the sort of diet that would have been eaten by hunter-gatherers in the Paleolithic, but refined using many sources of knowledge including traditional cuisines and modern scientific research. It is much easier than other Paleo diets to adopt, because we support eating white rice, which makes noodles, crackers, gluten-free breads available to support the full range of foods.
We believe that the healthiest diet is a tasty diet. Our taste preferences evolved to guide us to healthy food. So a healthy diet is delicious. This is why ice cream — properly prepared, a healthy food — is on the cover of our book. The tastiest foods often combine fats and carbs, and this pairing is central to a healthy diet, as suggested in our Perfect Health Diet Food Plate: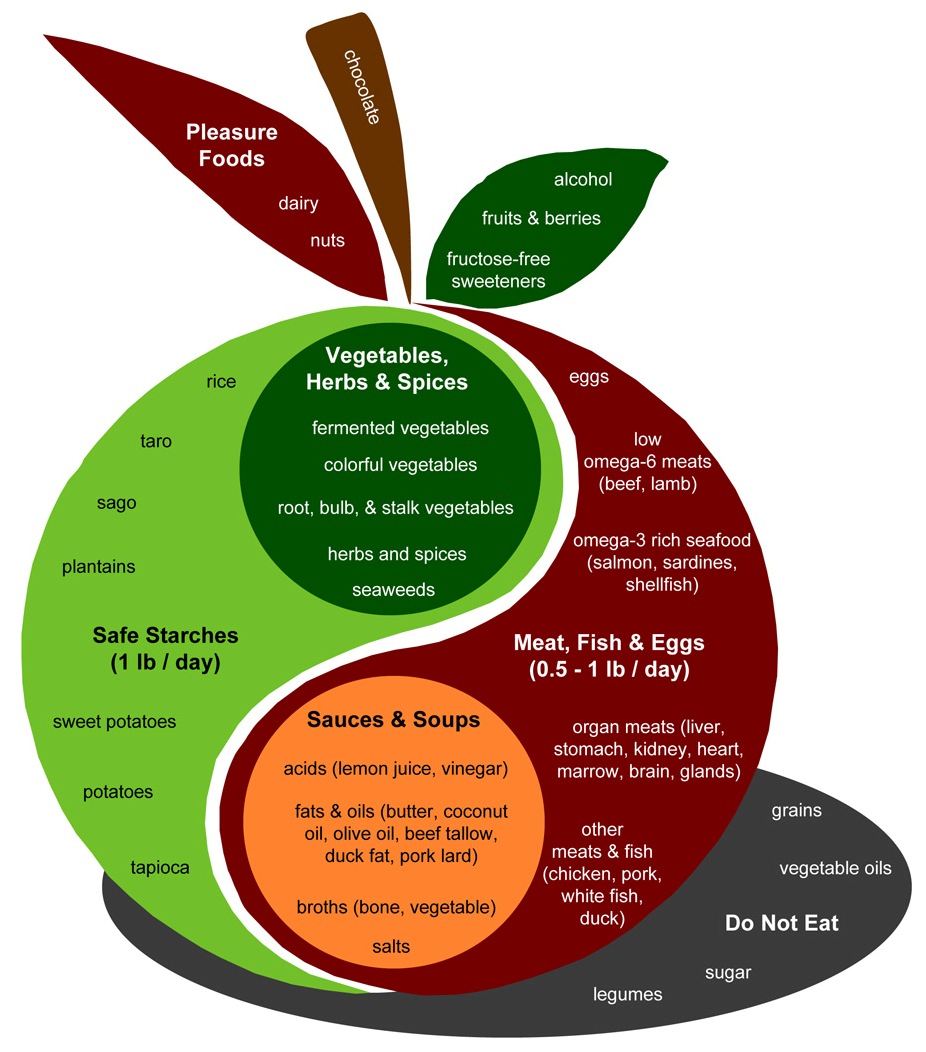 The mission of this web site, PerfectHealthDiet.com, is to learn how diet can be used to treat or cure diseases; and to help our readers attain a full life of excellent health. Toward that end, we have a "Q&A" page where we take reader questions, and a "Reader Results" page where we record outcomes.
Please take a look around our site. We typically post 3 times a week:
Once or twice midweek, when we discuss the science of diet and disease;
On Saturday, when we survey what's going on "Around the Web";
On Sunday, when we put up a recipe or food post.
You can find topics of interest to you by browsing the "Categories" in the sidebar. We've given a lot of time to hypothyroidism, blood lipids, obesity, migraines, and infectious disease, among other topics.
If you're interested in following the "safe starches" debate, Dr. Ron Rosedale has added a new installment to the series. The whole history:
Thank you for coming and I hope you find our work helpful to your health journey!