Greetings, everyone! It's hard to believe our last Around the Web was all the way back on April 21. And that we've only managed a few days off for swimming and hiking in that time.
We're very excited about the new Scribner edition: Perfect Health Diet: Regain Health and Lose Weight by Eating the Way You Were Meant to Eat. Can't wait for it to come out! This version is really solid scientifically, we believe it will bring many people to better health, and we're very excited to have the opportunity to bring PHD to a popular audience.
We want to extend our thanks once again to all the readers who have left their stories on the Reader Results page, and who gave permission for their stories to be used. Thank you! We were recently in New York to meet with the Scribner editorial staff and they said the reader stories were the best part of the book. I don't think that was only in comparison to the parts we wrote.
[1] Prayers needed: Frequent commenter erp's daughter and son-in-law have suffered severe burns in a small plane crash and are in critical condition. Please pray for their recovery.
[2] Podcasts: Let me recommend once again my podcast with Abel James, the Fat Burning Man: Paul Jaminet: The Perfect Health Diet, Safe Starches, and Intermittent Fasting. Abel was very well prepared, indeed he read the whole manuscript of the Scribner edition before our chat, and we covered a lot of material from the book. (By the way, Abel has a $0.99 Intro to the Paleo Diet. Can't beat the price!)
I'll be appearing on Cary Nosler's Wide World of Health on Sunday September 9 at 4 pm EDT/1 pm PDT, unless baseball playoffs interfere in which case it will be at 3 pm EDT/noon PDT.
Finally, I've recorded an interview with Jordan Reasoner and Steve Wright of SCDLifestyle.com, scheduled to go live on Sept 27. Topics included the role of infections in inflammatory bowel disease, and how diet can help. Jordan and Steve have a great site for bowel disease patients. Both have been friends of the blog for quite some time; Jordan was one of our first readers and wrote one of the first Amazon reviews of our book.
[3] Music to read by:
[4] Reader Results:
Kevin Lyons started our diet two weeks ago and is live-blogging his experience at "Perfect Health Diet in Practice." So far, so good: he's lost 5 pounds, lowered his blood pressure, hasn't been hungry, and "my energy and mood was great."
Francesca has some good news about her husband:
He is 68, has a severely degenerated mitral valve and the surgeon's opinion nine months ago was that immediate surgery was necessary. After just over a year on PHD he feels great and has no symptoms other than atrial fibrillation. He refuses to have the operation while he feels so well, has plenty of energy and is never breathless, not even when walking fast up steep hills or doing hard physical work.

He has refused all blood thinners, even baby aspirin, which infuriates his doctors…. [His] severe fatigue … has miraculously almost disappeared since going on PHD.
JonMarc Grodi has lost 50 pounds, and his wife Teresa 45 pounds.
Her complexion, body composition, energy levels, cravings/hunger, digestion, and other aspects of health have all improved. I have cut my exercise down to a fraction of what I am used to and at the same time put on a ton of muscle.
Pam has improved her cholesterol numbers and increased bone density. Ryan has improved his skin and appetite control.
A friend of Rich's lost 35 pounds and
more importantly I feel fantastic…. Food no longer has a hold of me…. After 7 months of being on the Perfect Health Diet, my blood pressure was good. (I have always been borderline high). My bad cholesterol was good and my good cholesterol was outstanding. My triglycerides were ridiculously low.

I am now a huge advocate for this way of eating. It has changed my life, and I am excited about it.
MH has "been following PHD for 8-9 months, with wonderful results across the board."
Marc got rid of his rosacea and stubborn body fat.
Catherine fixed her blood glucose and her headache vanished.
MsBB says "since following this diet-I have boundless energy. My yoyo hypoglycemic events have ended. Sleep like a rock."
Daniel Han has lost over 90 pounds.
Lauren had chronic migraines for 16 years. No more!
Dr. Helen Riley has dropped a dress size and has more energy.
Steve Reichard has normalized his previously high blood pressure.
Ana Cheeseman says, "My health and energy levels have significantly improved with the PHD!!!! Thank you for sharing all this!!"
Justin: "I was diagnosed with fibromyalgia in 2009, improved on Savella, then plateaued, and now on the PHD for a few months, am improving almost back to where I was in my early 20?s."
[5] Elsewhere on the Web:
There's been some fractiousness in the Paleosphere while we were away. Melissa McEwen started a blog to document it: PaleoDrama. Richard Nikoley then declared war, producing but one casualty: his own sleep. Perhaps the blog should have been titled "PaleoComedy."
Paleo is mainstream. Other evidence: the Roadkill Café is going upscale: get ready for "New Gather Cuisine."
It's not just Paleo: carbohydrate restriction has triumphed.
Dan's Plan has a great infographic: Optimize Your Health.
Chris Kresser sticks to his guns: It's OK to eat high-on-the-food-chain ocean fish despite mercury risks. ProfDrAndro of Suppversity reports on a conflicting study; Chris's earlier article.
Nutrisclerosis by Whitney Ross Gray gives the Paleo community another MS recovery story, similar to that of Terry Wahls.
Catch-22: If you make public your cure for cancer, it's impossible for anyone to bring it to market.
Sometimes journals are reluctant to publish negative results, which is unfortunate, as it would have deprived us of this interesting case study. (Via Greg Mankiw.)
It's not just black cats whose paths you shouldn't cross.
Dr Davis says "we're seeing hundreds of thousands of people losing 30, 80, 150 pounds" by giving up wheat. Great news if true! Oddly, he doesn't seem aware that gliadins are a component of gluten. Perhaps the journalist garbled the quote.
A good question is: If avoiding grains is so good for health, why didn't traditional peoples discover it? Maybe they did. Via Martin Inderhaug, the ancient Chinese practice of Bigu.
Pal Jabekk advises: Jump!
Easy as Pi likes our diet.
Against my claim that starch is better than sugar, the Ray Peat Forum is soliciting rebuttals.  Andrew Kim stepped forward with "Fructose is > Glucose" and "Fructose is > Glucose Part II."
Questions I hope I don't get asked: Why does this woman need to be upside down? Why is this girl blue?
Caroline Lunger is a prolific young blogger. She made a common mistake – going too low carb on GAPS.
Horses do better on high-fat than high-grain diets.
Emily Willingham replies to the New York Times autism and inflammation article.
Besse Cooper has turned 116. She still doesn't eat junk food.
Russ Crandall, The Domestic Man, has tips for easing into a Paleo diet.
"The Power of Poo" is a resource for those considering fecal transplants.
Great line from Dallas and Melissa:
A Paleo way of life is about choosing to partake in a "nutrient-dense life", complete with deeply nourishing food, emotionally satisfying social relationships, and genuine interaction with the natural (i.e. outside) world.
In a major upset, a seven year-old won the national ram-groping tournament.
"The responsibilities of an academic are teaching, research and service fundraising." Much research cannot be trusted because many academics exchange scholarly integrity for career success.
"Putting a mango directly into my mouth was stupid. I admit that."
[6] Cute animal: NO!!!! Don't do it doggie! It's not Paleo!
More cute animals here. Via Craig Newmark.
[7] Not the weekly video: Cuter animals:
[8] Photo art: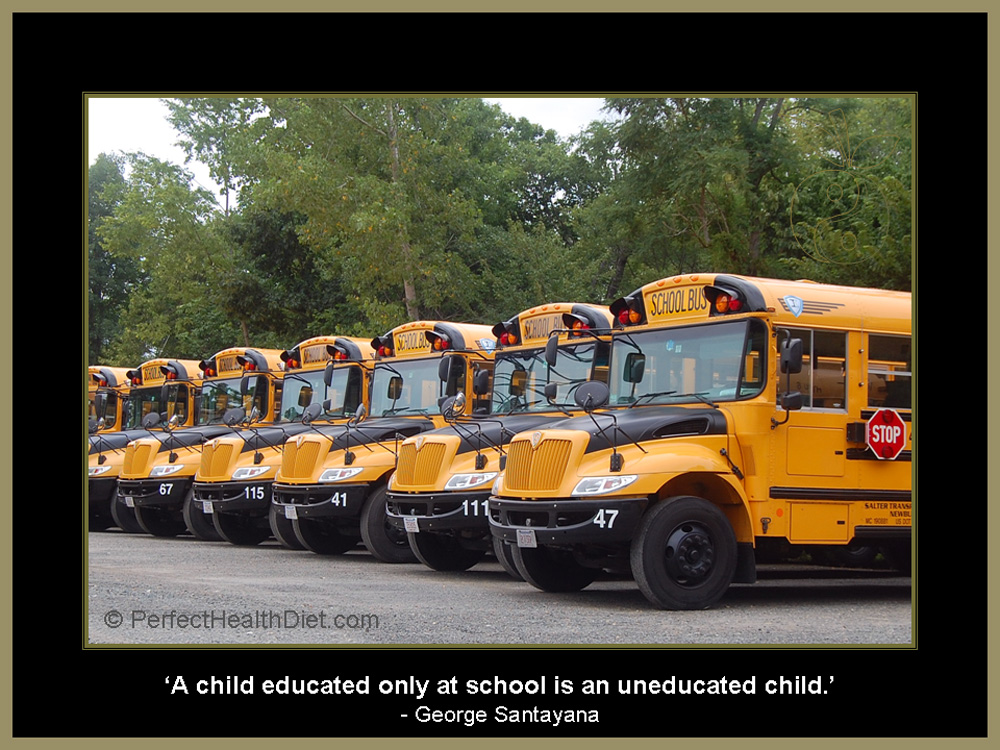 [9] Weekly video: How to get the Spirit Mars Exploration Rover to Mars. Having worked on projects like this, I can tell you that many of the people in that room will have worked on this project for 20 years. A lot of one's life hinges on that few seconds when you find out if the landing was successful!