It's the most wonderful time of the year:
Shou-Ching and I are working hard on our cookbook and on raising Luke, so blog posts have been scarce. But we will resume blogging in a few weeks and rest assured, we think constantly of our readers.
In the meantime, I'd like to post a few ideas for Christmas gifts and Christmas charity.
Support the Blog
We've compiled a long list of PHD-recommended items under the "Shop" tab. Here are links (if you don't see any products, exempt us from your ad blocker.)
At no cost to yourself, you can help support our blog and our research by starting your Amazon shopping from this site. A big thank you to everyone who shops Amazon from our site. To search all of Amazon, start from this portal:


Perfect Health Retreat
I'll be blogging about the retreat in January but let me just say – it's an awesome experience and a great bargain. If you'd like to give the gift of health to a loved one, a Retreat reservation is a great way to do it.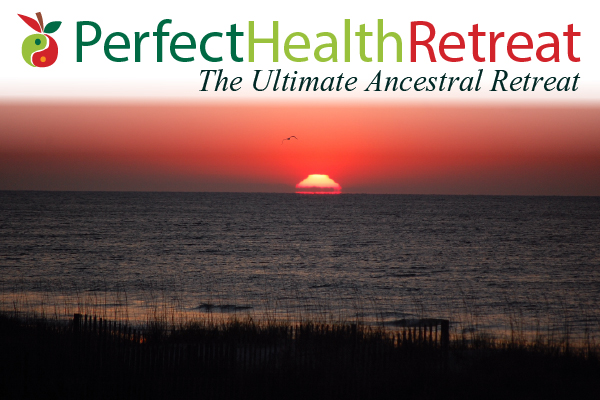 Now for a few that aren't about us.
Rachel Albert
Rachel Albert, who blogs at The Healthy Cooking Coach, has been a long-time member of the ancestral health community. Rachel gave a warm welcome to Shou-Ching and I when we began blogging, and we are proud owners of a copy of her excellent Garden of Eating cookbook. Rachel has metastatic breast cancer and no health insurance. She has started a GoFundMe campaign to help cover some of her health care expenses. If you are looking for destinations for Christmas charity, this is a good one.
A Few Deserving Businesses
A few family-owned small businesses have sent us samples that we can enthusiastically endorse.
Sproutfield Farms sent us some delicious pork. Quality of ingredients is the biggest factor in cooking, and their pork is outstanding. We especially liked the pork butt.
We occasionally hear from readers who can't find good quality meat products locally. There are many quality farms, such as Sproutfield, who take orders over the Internet and ship with dry ice. US Wellness Meats, for example, has been a long-time sponsor of ancestral health community events.
But be sure to check out your local farmers. Hilltop Angus Farms, the meat supplier for the Perfect Health Retreats, sells locally in North Carolina. Friend of the blog Allan Balliett is a farmer in Shepherdstown, West Virginia who sells in the DC area through Fresh and Local CSA.
Tessemae's All-Natural sent us a collection of their sauces. All are made with PHD-approved ingredients. All were delicious. We LOVED the hot sauces, both mild and extra hot. You can learn about the company from their video.
Erik Organic Furniture sent us a lovely hardwood cutting board. Their Amish craftsman make hand-made fine furniture using the finest hardwoods. If you want the finest possible furniture, and to support hard-working craftsmen, check out their site.
Healthy Nation Coalition Letter Regarding USDA Dietary Guidelines
The Healthy Nation Coalition has written an excellent letter to the USDA Dietary Guidelines Advisory Committee suggesting improvements to the 2015 Dietary Guidelines, which are currently being drafted. They are asking for signatures in support of their letter. There are currently 600 signatories to the letter. It deserves more.
To view the letter, go here. To sign in support of the letter, go here.
Farm and Ranch Freedom Alliance Letter to the FDA
The Farm & Ranch Freedom Alliance is a group devoted to helping small farms and ranches maintain their ability to produce food in natural, healthful ways in the face of burdensome government regulations which often, intentionally or not, favor large agribusinesses.
The Alliance is currently seeking signatures on a letter to the FDA protesting its failure to respect legislated exemptions for small farms.
To view the letter, go here; to sign in support of the letter, go here.
Merry Christmas!
Blessings to all of our readers!