I am having to devote some time to other work so I will skip the usual science blogging this week in favor of a few administrative matters.
[1] Q&A Page: I've put up a page where readers can leave personal health questions. I will try to answer questions on this page, even though the answer will often have to be, "I don't know."
There are several advantages to collecting questions and answers on a single page:
It makes it easier for readers to find questions that may be similar to their own, and to search past answers.
It makes it easier for knowledgeable readers to contribute and improve upon my answers. We have doctors, scientists, and experienced patients among our readership, and their collective wisdom far exceeds my own.
It establishes a permanent record of information, so that knowledge we generate in this community is not lost or forgotten.
With the creation of this page, I will no longer answer emails with personal health questions. I think it is more valuable to ask and answer questions publicly.
[2] Second Draft of the PHD Food Plate: On the "The Diet" page, you can see our new draft of the Perfect Health Diet food plate. We are grateful to all readers who gave us so many excellent comments on the first draft. The current version is much improved, thanks to all of you.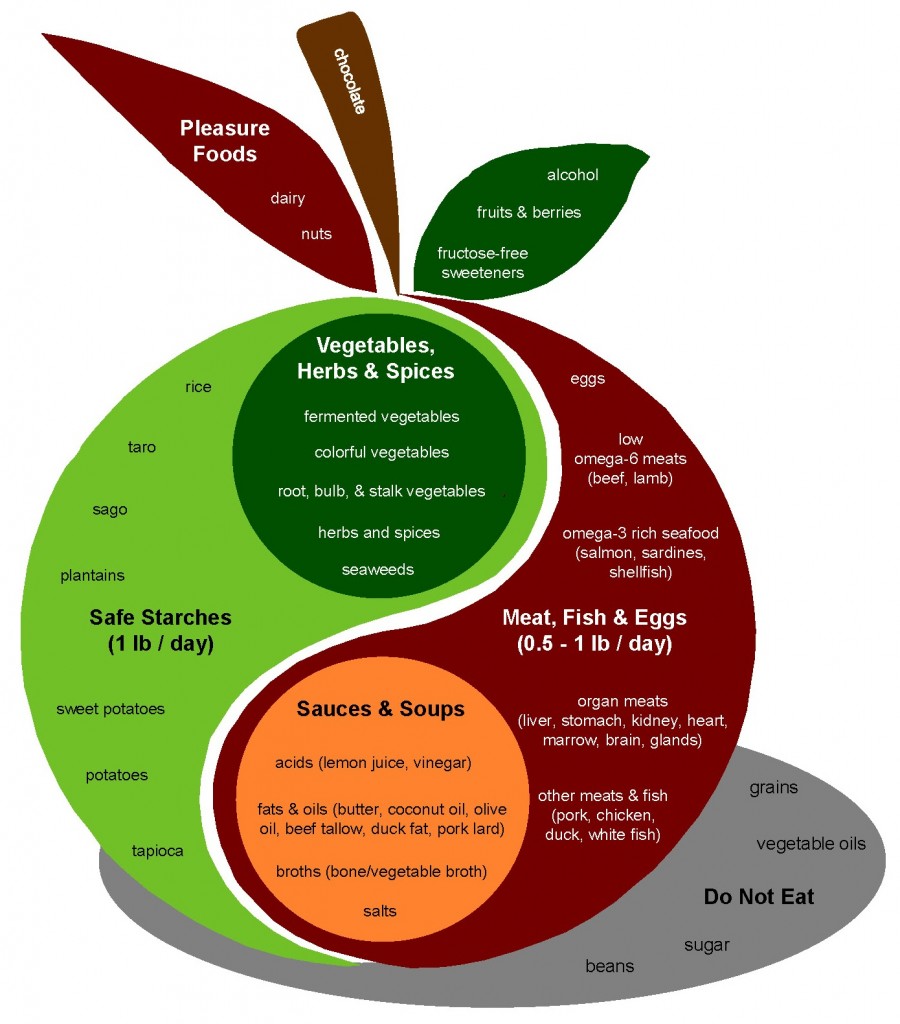 [3] Allan Balliett has Grass-Fed Beef: PHD reader and commenter Allan Balliett is a farmer and producer of grass-finished beef in Shepardstown, West Virginia. He distributes his beef in the Washington DC area, and would like to reach out to PHD readers. (In fact, he is delivering beef in the DC area this Saturday, and has 80 pounds still available.) If you're in DC and would like to buy some locally produced grass-finished beef, consider giving Allan a try.
[4] Our Talk in York, Maine: Shou-Ching and I will speak to the Locavore Dinner, hosted by Denny and Aimee Perrin at the Wrap-Around Cottage, 254 Cider Hill Road, York, Maine, on Saturday September 17. Contact information may be found here. A pot-luck dinner starts at 5 pm; bring "a dish to share consisting of locally-sourced ingredients of animal and/or vegetable origins." After dinner, I'll give a talk describing our diet and the logic behind it.